Researcher calls for changes to aged care facilities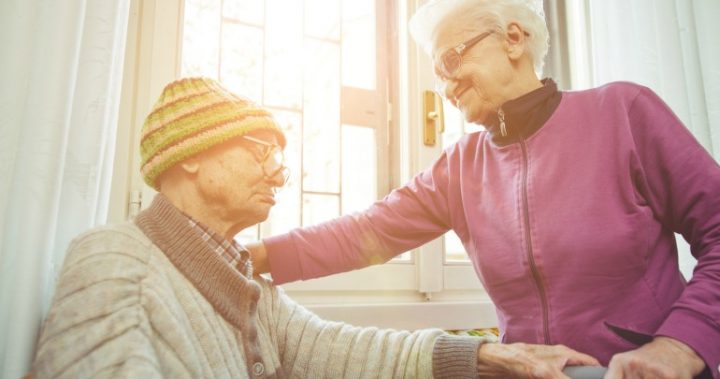 Many of us dread the prospect of one day living in an aged care facility.
And there are some things that make us dread it even more, particularly if you're married.
No doubt you've read before about couples being separated when they move into an aged care facility, and while it doesn't happen to every couple, it still happens.
But Talking Aged Care is reporting that a researcher from the University of New England is pushing for changes to allow couples to share a room in aged care facilities.
Alison Rahn from the School of Behavioural, Cognitive and Social Sciences has conducted a study with baby boomers and aged care workers.
Ad. Article continues below.
She found that most Baby Boomers want to be able to share a room or a bed with their partner.
Rahn said research shows not allowing couples to share a bed or a room can impact their health and wellbeing, leading them to become withdrawn.
"Research shows for most people, sleeping with a partner is a social activity and when their partner is not there they can't sleep properly," she said,
"Sleep is essential for good health. For many people who have been in a long term relationship are so comforted by the presence of their partner, that the absence of that partner causes great distress, interrupted sleep and health can decline quite rapidly in that situation."
Research quoted by Talking Aged Care shows 50,000 residents in aged care are married or in a relationship.
Ad. Article continues below.
Apparently 35% of new admissions into aged care facilities are partners.
Rahn believes management and staff should give couples the privacy to conduct their relationship however they see fit.
"I think it is time to investigate whether the present culture in residential aged care is suitable for the next generation," she said.
"Some people welcome some space from their partner after all those years together but for those who do want to maintain that closeness it is actually very challenging for them.
"For many it's extremely distressing, after so many years together, to be separated from the person they love
Ad. Article continues below.
"We need to rethink what services we offer older couples. The current system suits singles reasonably well but it doesn't suit couples at all because it doesn't take into account their relationship."
But the researcher isn't pointing the finger at aged care facilities in particular.
She spoke about couples prevented from living in a room together because of limited funding or lack of space.
"Federal funding is quite restrictive," she said.
Ad. Article continues below.
"Many facilities budgeting arrangements are not sufficiently flexible to allow another person to come into the room without government funding coming in for that person."
Do you agree with what the researcher said? Should more couples be allowed to share a room at aged care facilities?