Renting as a retiree comes at a high cost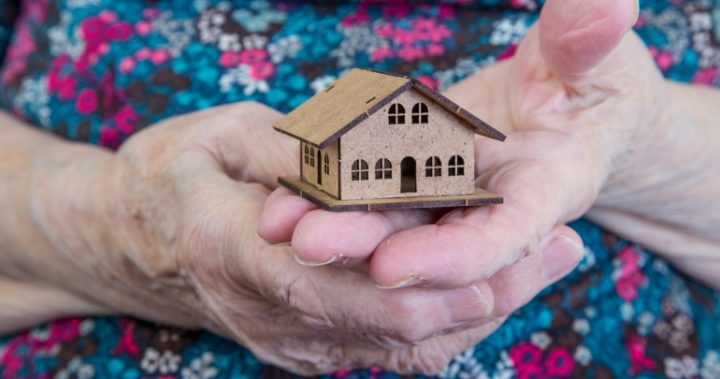 A new report, released by the Association of Super Funds of Australia (ASFA) has revealed just how tough retirees who rent their homes are finding it.
The Retirement Standard report for the December 2016 quarter found that a retiree who rents may need more than $1 million to have a comfortable retirement.
The cost of living for retirees who rent increased in the last quarter of 2016, and according to ASFA, a single retiree who rents in Sydney would need $1.045 million to enjoy a "comfortable retirement".
In Brisbane and Melbourne, that figure is $940,000, while in Adelaide it's $848,000. 
For retired couples however, that amount is even more.
Ad. Article continues below.
To afford to rent and enjoy a comfortable retirement, a couple will need more than $1 million worth of superannuation to live in each of the major capital cities in Australia. In Sydney, a couple would need $1.166 million in super, while in Brisbane they would need $1.112 million and in Melbourne $1.115 million.
Compared to retirees who own their home, those who rent will need hundreds of thousands of dollars more in superannuation to have a comfortable retirement.
If you're a renter and you wish to a live a more "modest lifestyle", then you'll still need more than $250,000 in superannuation to live in each of the major capital cities in Australia. You'll need as much as $320,000 as a single in Sydney or $450,000 as a couple.
According to ASFA statistics, one in 12 (8%) Australians over the age of 65 live in private rentals.
Another 8% are still paying off their mortgage.
Ad. Article continues below.
Between the 2006 and 2011 census, there was a 44% increase in the number of renters over the age of 55.
This means there are hundreds of thousands of renting retirees who may find their superannuation balances falling short of giving them a comfortable standard of retirement.
ASFA CEO Dr Martin Fahy said compulsory super contributions of 9.5% fell well short of what retirees who rent needed to have a comfortable standard of retirement.
"All estimates assume people are enjoying reasonable health, so any serious illness or disability makes the situation even more challenging, as does rental instability and associated costs," he said.
"Housing affordability and availability is a significant and increasing concern for many Australians and particularly impacts older Australians grappling with the private rental market."
Ad. Article continues below.
Sydney is of particular concern in ASFA's report, with statistics showing that the city has a lower rate of home owning residents at the age of 60 than the rest of Australia.
The statistics released by ASFA match those released by organisations such as the Housing for the Aged Action Group, who have been at the forefront of the housing affordability issue for older Australians in private rentals.
Last year nearly 20% of HAAG clients spent more than 70% of their income on rent. More than 80% of the organisation's clients were classed as having "housing stress", meaning more than 30% of their income was being spent on rent.
HAAG co-manager Fiona York said one of the organisation's biggest concerns was the number of older people who were struggling to afford private rentals, putting them on the edge of homelessness.
"Their major problem is that they have become part of the growing number of Australians who have not attained home ownership due to things such as low wages, illness, family changes etc," she told Starts at 60.
Ad. Article continues below.
"Affordable rental housing is in increasingly short supply, is insecure and may not be able to be adapted as people's needs change. Compounding this  there has been less and less expenditure on public housing. "
So, how can you ensure you have enough superannuation to enjoy a comfortable standard of retirement as a renter?
Well, Dr Fahy told Starts at 60 the key was to engage you super as early as possible and work out what additional contributions you may need to make to ensure you have a comfy retirement.
"Get the balance suggested by age 67 and then have it managed in a balanced retirement income stream from a superannuation fund," he said.
"The numbers (your super contributions) all depends on what the person has to start with, what their salary is, whether they already make salary sacrifice contributions and what their other financial assets are."
Tell us, are you a renter? Do you struggle to afford your rent? Do you have enough super for a comfortable retirement?