Our lifestyles will change as we age, so how can we prepare?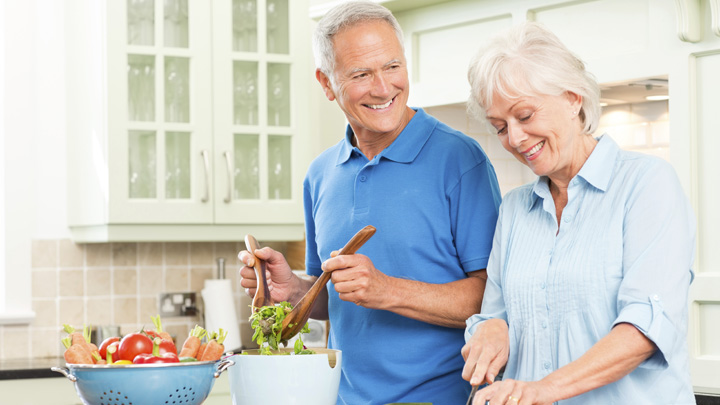 There's no way to escape the fact that as we get older, our lifestyle naturally changes. There are certain stages we all go through; working and leading a busy life, making sure we have enough cash to eventually stop and relax; retiring and having free time to do the things we've wanted to do and enjoy the things we like. Then perhaps a decade or so after this, we are confronted with the health challenges that ageing will bring for many of us.
So how can we make sure that our retirement living choice can adapt to our changing lifestyle and continue to fulfil our needs as we age?
Margaret and John are just a couple of years shy of 70 and six years ago they made the decision to prepare for their years in retirement. They knew that they wanted somewhere they felt safe, somewhere they could have support if something ever went wrong and somewhere that let them live their incredibly active life. While Margaret had already retired, John was still working and had a plan to continue going for a year or two. Their adult children had given them four gorgeous grandchildren and between John's work, Margaret's volunteering, their babysitting, lunching, dining and regular catch ups with friends, so they were often coming and going, keeping very busy.
Margaret and John did their research and looked everywhere, all around southeast Queensland before eventually coming to a conclusion – they needed somewhere that could take them through all of the lifestyle changes ageing will bring. And they found the answer that began with a village offering independent living. It gave them their own place – a big, spacious three-bedroom home in a village community. They didn't have to worry about maintenance, they had security, great facilities like a pool and gym plus they were surrounded by likeminded people and it gave them a chance to make new friends and fill up their social calendar a little bit more.
Ad. Article continues below.
Margaret and John are still living in their independent unit however like many over 60s living in retirement villages, they have a plan that will be resilient against whatever the future may hold. They know that if one of them became unwell or if they needed a little bit more support and care, they can move to a different part of the village into a serviced apartment. This provides them with the extra care that they may need to lighten their everyday load. These beautiful apartments are one or two bedroom, fitted with beautiful finishes and they have the option of restaurant meals, housekeeping, linen services and a 24-hour-emergency call system should they ever need it.
Having this option all in the one place means that they will always be able to live the lifestyle they enjoy – whatever that is. They can remain as independent as they would like while knowing that if something were to happen and they needed the additional support on a short term or long term basis, their whole lives aren't disrupted.
Making sure that we have peace of mind as our age is so important – because hey, who has time to stress about things when there is so much to be had? And it is also especially important to our loved ones because whether we like it or not, every time our lifestyle changes it affects them too. So finding your peace of mind in retirement could be as simple as making sure your retirement living choices are resilient against your changing lifestyle.
What gives you peace of mind in retirement? Are you living somewhere that can support you while your lifestyle changes? Tell us in the comments below…
This article is sponsored by Aveo retirement villages.  For more information on your lifestyle options take a look at the Aveo website or call 13 28 36. Please note this article was written independently by the Starts at 60 team as it provides insights to, what we feel is, valuable and relevant content for our community.