Move to a healthier lifestyle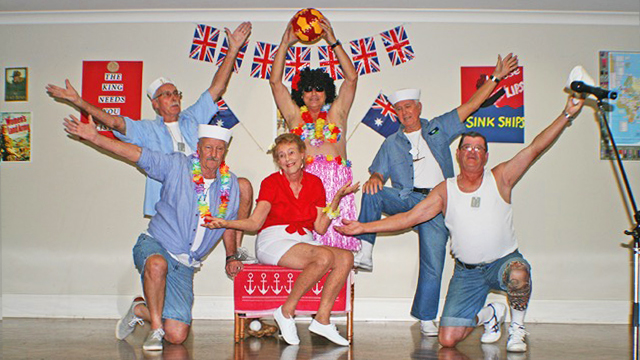 Health and wellbeing are a priority at any age but more so as the big 60 approaches (or becomes a memory). A healthy lifestyle requires a commitment to exercise and a constant watch on the diet but it's so much easier when you live in a place that's designed to promote fitness with fun.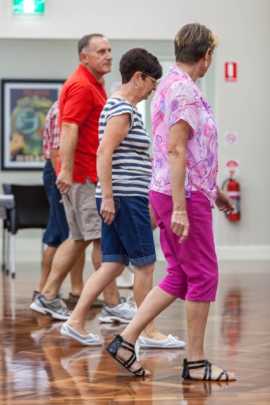 Imagine stepping out of your front door and strolling down the street to a community gym or a huge heated pool. No hassles, no travel, no parking. You can walk there and back in five minutes. Join a group of neighbours for a game of lawn bowls, it's fun and great for improving flexibility.
If unstructured exercise is more your style take a walk around the lake. Join a group, a friend or enjoy the peace and quiet on your own. Take the dog, enjoy the fresh air and chat with the neighbours along the way.
Creaky knees and other issues can benefit from light impact exercise like water aerobics, tai chi, yoga or pilates. It's so easy when classes or group sessions are held in your community.
If fitness is your bag or you want to avoid bone density problems by building muscle see your friendly personal trainer in the gym. This understanding guru won't push you beyond your limits but she will help you get into shape, tone up for a holiday or a special occasion.
Ad. Article continues below.
If all that isn't enough, there is a host of regular community activities including dancing in the ballroom or singing and entertaining on stage.
These are some of the benefits of living in a lifestyle resort but it's the community of likeminded people that makes it work. Living Gems lifestyle resort managing director Adrian Puljich says people appreciate the value of living in a community based on fun and friendship.
"Living Gems is all about our homeowners. Our resorts are built on carefully chosen sites throughout South East Queensland. Shops, services and medical facilities are nearby but it is the lifestyle that puts a spring in the step," he says.
"We now have five active resort communities, another three under construction and more to come soon. In each of the completed communities there are groups of people who make the most of the gym, the heated pool and the grounds. I see people out walking with their dogs enjoying the fresh air, the sunshine and neighbourly interaction. I often wish I could join them.
Ad. Article continues below.
"Living Gems appeals to over 50s who want to make the most of life. Some are retired but many are still in the workforce or running a business. These people want a low maintenance, easy-to-manage way of life that allows time to have fun and improve their wellbeing instead of mowing lawns and maintaining large houses.
"Experts say people are more likely to follow an exercise regime that is fun and can be shared with a friend or a group of people. We certainly see the evidence at our resorts. Our residents know life is for living, when everything is within a few minutes stroll from home it's easy to stick to the plan."
Would you move for a better health and wellbeing lifestyle?
This story is sponsored by Living Gems. It was written as we feel it provides the Starts at 60 community with valuable insights into an important topic. Learn more about their beautiful over 50s resorts at the Living Gems website.