Make your floorboards shine with this DIY polish!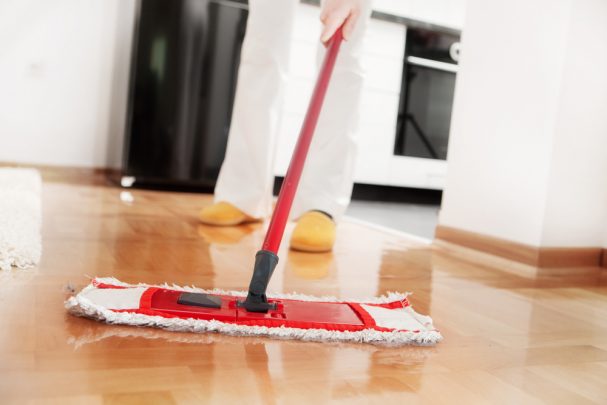 If you've owned your property for a long time and have not changed the floorboards, chances are they would look old and dull. Some people choose to replace them but that option doesn't come cheap. While you can head to the nearest supermarket to get a product from the shelves, there is actually no need to go and buy expensive, toxic floor cleaners. With potential dangers of chemical cleaners and their costliness, it's no surprise people are turning to natural methods for their cleaning needs.
Ad. Article continues below.
There are plenty of DIY recipes that can save your floor and your money. Here, Starts at 60 has found a really simple recipe that will have your floor shining in no time!
You will need:
1/4 cups olive oil
1/3 cup white vinegar
12 drops lemon essential oil
5 cups hot water
To start shining your floor, make sure that the room is emptied and swept thoroughly. Never try to shine hardwood floors that have not been swept as the process might leave scuff marks. Combine all the ingredients and then, using a rag or a mob, start polishing your floor. You might want to wipe your floors a second time with a clean rag or mop to removing any remaining oil.
Vinegar is great because it also disinfects your floor, particularly useful if you have pets. Olive oil with water acts as a wonderful natural cleaning agent. If your floor has lost its shine because of scratches and scuff marks, sprinkling a little baking soda can restore its shine.
Do you have any homemade cleaning recipes that work wonders? Have you ever used this home polishing trick?