Keep your home safe during the festive season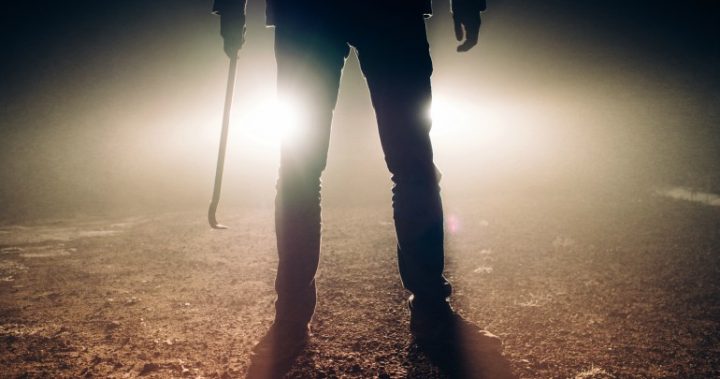 Can you believe Christmas is here again? As the year whizzes by, it is again time to prepare for the sharing of food, drink and gifts with our loved ones. Yet, while you are gearing up for the fun and frivolity others are getting themselves ready to ruin things.
According to the Sydney Morning Herald, between 2013 and 2016 the week leading up to Christmas had around 160 burglaries or break-ins every day. But that's not all, with theft, assault and arson also rising.
With a smorgasbord of goods on offer now is the time for you to start thinking about how you can protect yourself against the threat of crime.
Ad. Article continues below.
Maintain your security
With family and friends popping in to visit it's not hard to become complacent about locking up around the house. However, you want to keep locking your doors and windows so as to deter opportunistic criminals looking for the easy way in. This also means keeping your garage door down as it is possibly the easiest entry point into your house for thieves.
Also, consider putting your valuables in a safe (not a portable one). Having to punch in a code is a way of slowing thieves down.
What if you are going away?
It should be obvious, but often people don't think about deadlocking doors and windows, turning on the motion sensitive lights, or even asking neighbours to collect the mail if they are going away.
Ad. Article continues below.
Empty houses can be very tempting to would-be thieves, so building a relationship with your neighbour can be very helpful. Ask them to park a car in your drive way every now and again, which can make the house look occupied. You might also consider asking them to put the bins out for you (or put their bins on your lawn) for collection.
You might think you have your security covered with one of those 'Beware of the dog' signs, but the reality is that this don't often work. Unless you have an actual dog, the sign alone won't stop an intruder. Ask your neighbours to keep an eye out for any unusual visitors and sounds while you are away. Your neighbours can be valuable allies in preventing nasty Christmas surprises, so it pays for you to get to know them.
Read more: Baby Boomers can't get enough of those housing trend
Don't overshare
If you are the type to post about your travel plans on social media, think twice around Christmas and New Year periods. If you make public posts about your upcoming holidays online you could find yourself the target of crime because people know your house is empty. The same goes for those cute answering machine messages or the 'out of office' email message — avoid giving details of your travel plans and you'll avoid having unwanted visitors at your house while you are away. Now might be a good time to review and increase your social media privacy so only certain people know what is going on, and maybe keep those holiday photos for when you get home.
Ad. Article continues below.
Tidy up around the home
If you have ladders, shovels, picks, pavers, bricks etc. lying around the house it's worth knowing that these can all play a part in breaking into your home when you aren't there. Lock them away to remove temptation. Think you are safe in your second storey apartment? Think again. Thieves sometimes use bins to gain access to balconies or windows that are not secure, so put the bins out of sight.
Leave a light on
Now might be a good time to get yourself a timer from the hardware store. Use it to set your lights, television and maybe even your radio on a timer to come on a regular times during the day.
While you're thinking about it, if you have a landline phone — we know, so few people do these days — you might want to turn the sound down on the ringer while you are away. A phone that rings out repeatedly is a giveaway sign that no one is home.
Ad. Article continues below.
Avoid having your packages stolen
Christmas time is often the time when people look for opportunities to steal packages waiting outside your door. If you are doing a bit of online shopping for CHristmas gifts, consider delivery times and try to be around when they turn up. If you think your parcels might be sitting around for several hours, consider an alternative such as sending them to a family member who will be home or your place of work if you are still working or even having them collected at the post office.
As unfortunate as it sounds, if a crim wants in they will find a way however, these tips will assist in alerting you and those around you to a situation so that the event can be reported and the risk of loss and damage can be reduced.
Will you be using any of these tips over the festive season? What advice do you have for reducing the risk of home invasion? Tell us./h3>