How you can protect your home during the natural disaster season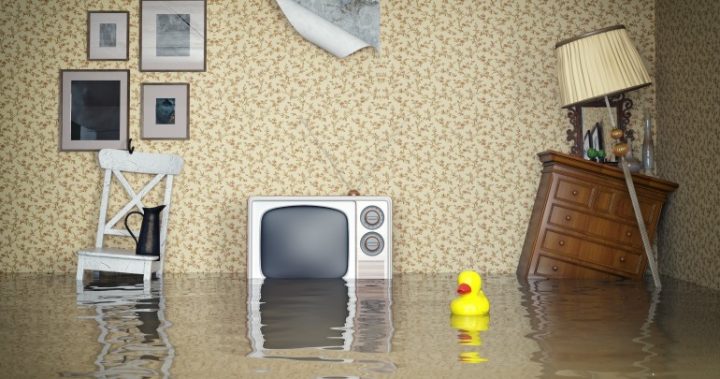 No doubt you know most of the tricks to protecting your home from being damaged during the natural disaster season.
From clearing the gutters of debris to stop flooding and fires, to keeping the area around your home tidy to create a fire barrier, there are so many ways you can prevent your home from damage.
But, if your home is damaged or destroyed, it's important to be protected as well.
So you're used to hearing the age old speel about making sure your insurance is up to date.
Ad. Article continues below.
But how many of us actually take action before it's potentially too late?
According to the Insurance Council of Australia, there are a couple of things you can do to make sure you're covered properly for the storm and bushfire season.
"It's crucial that households don't wait until a natural disaster is imminent before buying or upgrading an insurance policy," General Manager of Communications and Media Relations Campbell Fuller said.
"Most new policies have a 72-hour exclusion period for claims, so by the time a disaster, such as a bushfire or cyclone, is approaching, it will almost certainly be too late to get cover."
It's important to be aware of what risks your home could be exposed to such as floods and fire and make sure your insurance policy covers you for those risks.
Ad. Article continues below.
 While your insurance policy will typically cover storms, bushfires, cyclones and earthquakes, it may not cover for flooding.
According to the Federal Government, the standard definition of a flood is
• the covering of normally dry land by water that has escaped or been released from the normal confines of:
• any lake, or any river, creek or other natural watercourse, whether or not altered or modified; or • any reservoir, canal, or dam.
"About 95 per cent of household insurance policies purchased now include cover for flooding under the Federal Government's standard definition, but consumers can also buy policies where flood cover is optional, or which exclude flood damage," Mr Fuller said.
Ad. Article continues below.
"For coastal dwellers, there are a small number of policies available on the market that will cover damage caused by actions of the sea."
So, you're covered for the disasters your home is at risk of.
But are your home and contents insured for their current value?
While 94% of homeowners and 79% of renters over the age of 65 have insurance, many may not be insured correctly.
Ad. Article continues below.
According to the Insurance Council of Australia, while most older Australians have and understand their insurance, few are confident they are covered entirely.
In fact, a survey conducted by the ICA in April found only 3% of people aged 65 or older were confident they could accurately estimate the value of their contents.
10% thought their estimates could be out by more than $5000 and 28% had no idea.
Mr Fuller said homeowners too often discovered they didn't have enough insurance to rebuild or replace their home and contents after a disaster.
"They may be forced to borrow money, or sacrifice size and features to rebuild their home on a smaller budget," he said.
Ad. Article continues below.
"In some cases, they simply can't afford to rebuild."
So, how do you make sure you won't be out of pocket if disaster strikes?
Well, the ICA believes older Australians can improve their habits when it comes to estimating the value of their home and contents.
According to the survey, 52% of people aged 65 and over estimated the value of their contents themselves.
They also believe as an older Australian, you're less likely to use an online insurance calculator (available at websites such as understandinsurance.com.au) or get a professional valuation.
Ad. Article continues below.
"These calculators help householders get a much more reliable estimate of rebuilding costs, or the cost of replacing household possessions," Mr Fuller said.
Too often you've probably heard of people who weren't insured because they "couldn't afford it".
While insurance can seem expensive, the risk of not being insured comes at even greater cost.
If you are worried about the cost of insurance, or you're trying to bring your premium down, it might pay to shop around.
According to the ICA, insurance premiums have been flat over the past few years.
Ad. Article continues below.
"Households looking to lowering their premiums should shop around and compare policies on their features and value, not just on price," Mr Fuller said.
"Bundling several policies with one company can provide a discount.
"Several insurers now offer policies designed for low income earners. 
"In North Queensland, some insurers also offer discounts to homeowners who take steps to increase their home's resilience to cyclones, such as reinforcing roofs, or installing metal shutters to protect windows."
If you're worried that you can't afford your insurance, it pays to speak with either your insurer, a financial counselling hotline (1800 007 007) or get advice at  understandinsurance.com.au.
Ad. Article continues below.
Your home and your contents are the biggest assets you have, you've worked all your life for them, which is why it's important to make sure they're protected properly ahead of the biggest threats to them over the summer. 
 Is your home insured? Are you worried it might not be covered properly?