How to upsize your retirement social life as you downsize your home
Sponsored Content
Property
4 months ago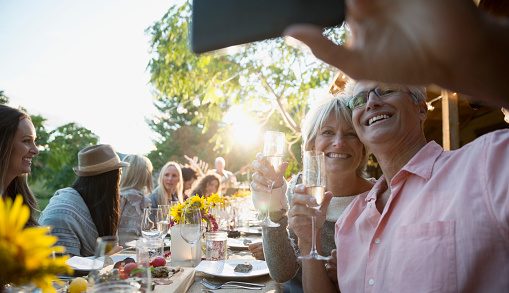 Working past the age of 65 used to be unusual, but not anymore.
In the year 2000, just over 6 per cent of Aussies aged 65-plus were still in the workforce. Fast-forward 16 years and that number had jumped to 13 per cent – a considerable chunk of the senior population.*
Meanwhile, older Australians are inviting their kids back into the family home and parenting all over again. More than 40 per cent of the parents who help their adult children get into the property market do so by allowing them to live at home rent-free.**
So, by the time many people do retire and have time to call their own for the first time in a long time, enjoying life is a key consideration.
As plenty of Starts at 60 readers often say, having fun in retirement can seem like a full-time job, leaving them wondering how they found time for work.
"I've been retired for approximately 12 months and love, love, love it!" one SAS 60-something commented recently. "I get to spend quality time with family and friends, get up when I feel like it and do whatever, whenever."
But others find leaving working life a wrench, as one reader noted, saying that 67 felt too young to retire.
"I would much rather be at work," she said. "I worked in the same job for 22 year and miss it like crazy."
Whether you're loving, or dreading, retirement, though, a change of scene can help maximise your enjoyment of this new stage of life, particularly if you've chosen the end of working life as the right time to downsize from the family home.
This is where retirement village life is worth considering – it offers the chance to continue an already fulfilling social life without the hassle of daily chores, as well as the opportunity to create a social life that helps fill the gap left by a much-loved ob.
Stockland retirement villages, for example, are full of active individuals of a similar age and life experience, so moving to such a community can bring with it a new bunch of friends, as well as new activities to try out.
And with time-consuming tasks such as lawn-mowing, home maintenance and even housework taken care of if you wish, there's more time to enjoy them.
Plus, the existence of a change-of-mind money-back guarantee means new residents can try village life for six months to ensure it suits them before deciding to stay.
Anne Nolan, a resident at Stockland's Maybrook Retirement Village, describes it as an "ideal way to live".
"You can either be private or social or both," she explains. "Everybody knows everybody, near enough, [and] everybody's friendly.
"My friend who lives up on the fourth floor, we've been friends here for all those years and we put lunches on, we entertain, we've had absolutely wonderful times."
As well as all the informal get-togethers, there are numerous organised activities to fill the days at a Stockland community, ranging from yoga to tai chi, aqua aerobics, exercise physiology, lawn bowls, bocce, croquet and billiards.
For hobbyists, there are art and craft workshops and wood-working classes, and for those who like group activities, there are choirs, book clubs and dancing.
Want to work on skills you've always hoped to improve?
Stockland villages also run a range of technology-orientated activities such as computer skills and information technology lessons. By sharing local opportunities with the University of the Third Age, online short-form courses and workshops are also available.
Keeping a connection with the 'outside world' isn't a problem either. Village buses run regularly to shopping centres, there are regular happy hours just as there would be at the local pub, and family and friends can stay in your own independent living accommodation.
It can sometimes be more difficult for men to make the transition to community life, but village groups specifically for men that spring up at villages such as the "Table of Wisdom" at Stockland's Bellcarra Retirement Resort help newcomers get used to village living while encouraging them to open up, and learn more about their new home and share their stories with people who have had similar life experiences.
Do you see more of your friends and family now that you're retired? Or do you hope to do so once you've finished work?