How to navigate the tricky home care or aged care talk with a loved one
Sponsored Content
Aged Care
3 months ago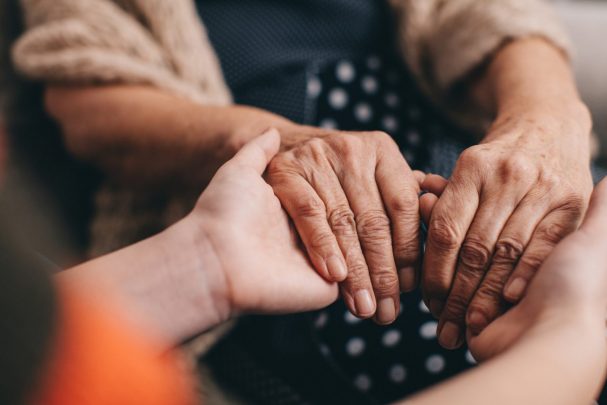 Each stage of adulthood requires a level of planning and preparation to meet future needs.
Your parents have likely already navigated big decisions about buying and selling property, budgeting for a family, their retirement income, the complexities of the healthcare system and all manner of admin related to the sometimes complicated business of life.
You've no doubt tackled much of the same admin yourself throughout your adulthood.
And yet it's the discussions, and the resulting decisions, that relate to the latter stages of life that can be the toughest for all concerned.
Starting discussions about your parents' ability to cope with day-to-day activities, or about where they'll live if they're struggling with independent living, can be pretty confronting – particularly if your parents are still in good health.
Mandy Becsi, a care support officer with Blue Care, says these talks are tough because they involve the potential loss of independence.
"They want to retain full independence and not have anybody come in and look after them," she explains.
"They think they're still quite capable of doing everything they have always done, by themselves.
"I also think changing from that role of being that person who's independent, and being a parent, and that shift of guard to having to hand that over to somebody else at a point in time is a really difficult thing."
Becsi says that not wanting to 'be a burden' is also another key reason ageing family members are often reluctant to ask for help or acknowledge that they're having a hard time caring for themselves.
She points out the differences between years gone by, when family members were more available to assist their older loved ones, to now, when people are working past 65 and have less time to do so.
"In most family situations I go into, everybody's working full-time and have their own families," Becsi notes.
"I think that a lot of our clients realise that and they really don't want to give that pressure, or add to the burden. So, they hide things. They hide their abilities, and don't talk about what's going on."
In all too many cases, it's a health crisis that forces the tough conversations. Whether triggered by an accident or illness, many families find themselves scrambling to make important decisions about their loved one's healthcare or housing options at an already stressful and emotional time.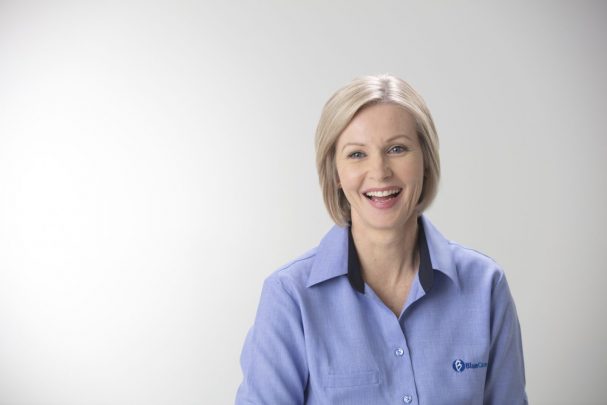 Start talking early so it's not a shock
Becsi believes it's critical for families to start the conversations as early as possible and not wait for the crisis.
This sentiment is echoed by Jolene Hill, founder of Your Life Assist, who says, "We have a saying that the emergency department is not the place to have this conversation."
And it's not just parents who are reluctant to talk about their situation. "My clients often tell me that they've tried to have the conversation with their children, but they just don't want to know about it."
An advocate for creating meaningful family conversations, Hill offers a number of strategies which make it easier for both parents and their adult children to start talking early.
"Using a visual prompt such as a photo album, souvenir or memento, can be a great way to start the conversation flowing naturally," she says.
"Similarly, asking your parents to reflect on their life journey can be a fun and inclusive activity for the whole family. Ask your parents to talk about their life by recalling their fondest memories and life experiences."
Hill says that spending time reflecting on a life journey naturally flows into talking about what your parents would like to see happen in their future. This can make it easier to transition into conversations about their end-of-life wishes.
She offers these conversation starters for the tougher questions:
"For peace of mind for both of us, we need to talk about your wishes for your future."
"You're in good health right now, but I want both of us to be prepared for the future."
"Would you like some help with putting your affairs in order?"
"Having these conversations about life and what matters most is a wonderful way for us to reaffirm to our loved ones how much they have impacted our lives and how much they've meant to us," Hill says.
Start a relationship with a trusted service provider
Once the tough conversations have been initiated, Becsi suggests easing in to forward planning by building a relationship with a home care or aged care provider such as Blue Care.
"It can be as simple as saying 'How about we just start to build a relationship with a service provider? You continue to do things and be independent, and we'll just have someone pop in so that you can get to know them,'" Becsi says.
Home care providers like Blue Care offer a wide range of services that can help to support your parents while they live an independent life in their own home, by allowing them to access the expert assistance they may require over time.
These services can include nursing services and personal care, as well as consultations with dieticians and nutritionists who can help your parents to make healthy food choices or manage their diet.
Other allied health professionals such as occupational and speech therapists, physiotherapists, psychologists and social workers can be accessed for expert support on all manner of health and wellbeing issues.
Another way of introducing a service provider, says Becsi, is to have your parents get involved in the service provider's social or exercise activities. Blue Care for example, offers programs that help its clients feel more connected to the community. They also offer men's groups and carers' support groups.
That way, says Becsi, "the relationship between the care provider and your loved one is starting to form".
Aged care providers can also help to reduce the complexity of accessing home care funding via the Australian government's 'My Aged Care' (MAC) program.
The My Aged Care program offers several funding options, ranging from low to high care – but the system can be somewhat daunting to navigate, because it assesses each person's individual situation before assigning funding for the support they need.
"Working with a provider like Blue Care, who can assess your parent's needs and discuss what kind of help and services may be the most appropriate for them, really simplifies the application process," Becsi says. "Even if you're not eligible for funding, we can still help."
While talking about the latter stage of your parents' life can be challenging, and will likely require many conversations, the experts agree that to be forewarned is forearmed.
The sooner the tough discussions are initiated, however, and plans put into place for your parents, the more peace of mind there will be for the entire family.
Have you had these discussions with your family? Or have they initiated such conversations with you?

Live life your way. As one of Queensland's leading in-home, retirement living and aged care providers Blue Care can deliver tailored support for you or your loved ones. With expert advice and over 60 years' experience, Blue Care will make things simpler, so you and your family can continue to live life your way.