How to live the life you always wanted over 60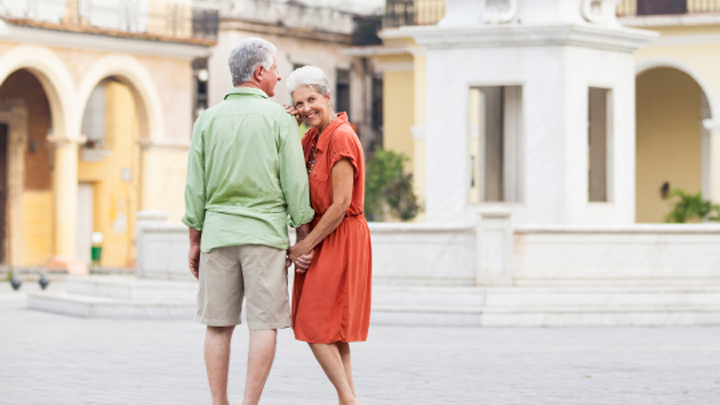 Thanks to the improvements in medicine and the development of modern, state of the art, hospitals, living a long and happily fulfilled life is now very possible.
Always depending on your own personal situation of health, financial standing, and family status, reaching retirement age is a time to celebrate.
In the relatively recent past if a man or women lived well into their 80s it was regarded as uncommon, nowadays it is becoming commonplace not only to reach those numbers, but to go on further.
Listed below are some real life stories from real people – that seized their opportunity to live and give as part of their over 50 lifestyle.
Ad. Article continues below.
Bill and Merle…
Bill, 65, ex sharebroker; Merle, 60, nurse – big hearted couple, neither had visited Asia so they decided to join 'Volunteers Abroard'. Currently in Cambodia Bill helping construct village housing, Merle is a mid-wife in a village hospital.
They have committed to three years to VA and loving it.
Allan and Judy…
Ad. Article continues below.
Allan, ex English teacher; Judy, an art teacher – bright funny couple
Currently in Japan teaching English to school children, loving Japan and the people – really taken by the healthy food the Japanese children and their impeccable good manners.
Bill and Judy committed for one year and are going to extend their stay for another year.
Frank and Anne…
Ad. Article continues below.
Frank, self-employed electrician; Anne, for many years a Red-Cross and Salvation Army volunteer – both late 50s.
These guys purchased a luxury touring self-contained bus….currently touring Australia as 'Nomads' and loving every minute, fruit picking and meeting the local people, whenever they can.
Frank and Anne have no fixed timeline. Last report from Frank presently near Cape York – (a wine lover as I am), is thinking of settling down and buying some country acres and growing wine grapes, umm… nice work!
Rod – a single mate…
Ad. Article continues below.
Mechanical engineer 66…or thereabouts (he won't say!).
Rod owns a 60 foot yacht, he leaves the workplace later this year, looking for a reliable experienced crew for blue water offshore cruising no timeline – but probably two years.
And me…
My decision is to enjoy the best of both worlds that is, to remain in a business that has holidays attached!
Ad. Article continues below.
I could never defer the ageing process but I can defer retirement…and that was my choice.
My joy is to bring strangers together and hopefully improve their lifestyle through events and group travel escapes.
Follow your heart… don't be selfish and be thankful for for what you have  and where you are, you are in a position to choose – many people in less fortunate countries cannot even do that!
What are you hoping to achieve in your 60s and beyond?