Keeping your style when you downsize your home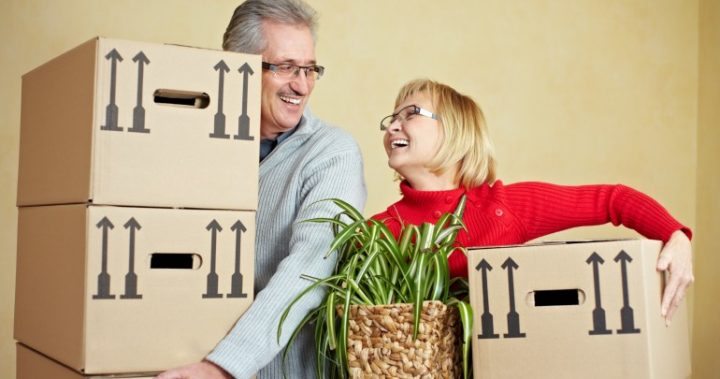 Downsizing your home can be stressful enough as it is, let alone without worrying about what to do with a lifetime of possessions.
Whether you're moving to a retirement village, a smaller home or unit, or to an aged care facility, there is ways you can keep some of your unique personal style and make your new home just as homely as your family home.
Christine Starr from Blue Lighthouse Relocations has helped countless older Australians downsize their homes.
One of the biggest obstacles her clients face is sorting through their possessions.
"A lot of people put off doing this, that's why they put off downsizing," she told Starts at 60.
Ad. Article continues below.
"Family dynamics can make it worse, especially if mum has furniture that the kids don't want or the kids start to make decisions about possessions for her."
It's in that instance that Starr is normally called in to help.
She's shared some advice with Starts at 60 for three main downsizing decisions – aged care, retirement living and a small unit or apartment.
Aged care
Ad. Article continues below.
Even if you're not downsizing to an aged care facility, chances are you may have to help a loved one such as a parent through that process.
As Starr explains, some aged care facilities may have shared rooms or there is just limited space in a private room for you or your loved one.
She said it's important to measure up and see if any existing furniture can be taken to the aged face facility.
"That can be important to a lot of older people, but often their furniture is too big or it's not stable enough," she said.
"There are really simple inexpensive storage options out there, such as the little cube units, that people can put their ornaments in.
Ad. Article continues below.
"All those little treasures in their home such as vases and teacups and photographs, we can still fit them in their room if they have a small storage shelf like that."
But what if you or a loved one ends up in a room with limited floor space?
Well, in the instance you can put up floating shelves on the walls, Starr advises.
"That way you still have somewhere to display special photos or ornaments," she said.
"It's important to bring those little touches with you to make it homely."
Ad. Article continues below.
If you're helping an elderly relative through this process of downsizing to aged care, then it can be very stressful on everyone.
You may need to bring a specialist third party in to assist you.
"It's important to include your relative in the process, even if they don't completely have mental or physical capabilities to assist," Starr said.
"A lot of families we deal with include an older relative have their back up and being worried about everyone throwing their things in the bin.
"It's not that people aren't capable of sorting through their possessions themselves, they might just need some support and encouragement."
Ad. Article continues below.
Retirement living
Most retirement villages, over-55s communities or lifestyle resorts offer small, one-and-a-half or two bedroom units.
This is the downsizing scenario you're most likely to undertake.
Ad. Article continues below.
It's one of the biggest, most life-changing events you can experience after you retire.
But instead of viewing it as a stressful experience, Starr recommends looking at it as a good opportunity to "cleanse your life".
"If you don't make it a nice living space, and fill it with clutter, it can be overwhelming for you," she said.
"Moving house is a good opportunity to get rid of some of the clutter, not just possessions, but also to cleanse your head and address those things that have been living in the background for some time."
Ad. Article continues below.
Unit/apartment
If your downsizing plan includes moving to a unit or an apartment, there are a couple of things you should consider.
Fully furnished units are uncommon, according to Starr, but if you find yourself moving into one, you don't have to compromise your own style.
"If someone was moving into a fully furnished place, they can still take those smaller items that make it home for them such as paintings, photos, and ornaments," she said.
A lot of smaller units and apartments these days are much more modern that your family home, which can be challenging for adapting your style to.
Ad. Article continues below.
If you live in a big Queenslander with antique furniture and you're moving into a new, modern unit, then you can still blend the old with the new and make it feel like home.
"Despite having a more modern kitchen and nicer carpets and simpler curtains that you may have had in your family home, you can still really make your unit feel like home with your more dated or antique furniture," Starr explains.
"A lot of people have a theme going at home, which you can still keep in your modern unit."
But unit living also presents challenges for those who don't want to part with clunky or heavy antique furniture, especially if you're in a multi-storey complex.
"Some of the lifts at unit complexes aren't very tell, so you can't fit some of the big wardrobes and other antique furniture," Starr said.
Ad. Article continues below.
"All you can do is measure up the furniture and work out whether you can get into your unit or not."
 If you can't fit your furniture in your unit, then it might be a great opportunity to declutter, especially if you know your children aren't going to want the furniture down the track.
Have you downsized? How did you keep your style?