How to find a warm and welcoming community this winter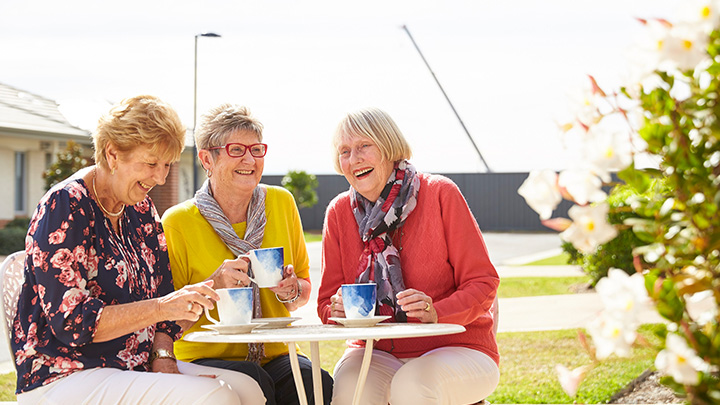 One of the biggest appeals of retirement village life is the community spirit. Whether you're looking for a vibrant social hub or quiet, friendly support, this lifestyle change can bring a true sense of belonging; a warm, welcoming atmosphere that can bring a skip to your step each and every day.
But how do you know if a community is right for you?
There's only one real way to truly appreciate a retirement village: visit it yourself. And at Stockland retirement villages around Australia, the door is always open.
This winter, Stockland warmly welcomes Starts at 60 readers to a free hearty lunch or morning tea at their local village. Learn more.
This is a wonderful chance to enjoy the company of residents and like-minded over-60s. No sales pitches, no-pressure; just a friendly, informal gathering with great people.
Ad. Article continues below.
Whether you're actively looking or simply curious, everybody is welcome to this free, fun social event. There is no better way to experience the community spirit, make fast friends, and learn how it truly feels to call a village "home".
Click here to find a Winter Warmers event near you.
Stockland retirement village life is rich, varied and accommodating to practically any lifestyle. For some, it's a place of bustling activity. For others, it's a quiet, comfortable space for security and peace of mind.
Those who love to travel have a secure home base to plan their next adventure. Those with family nearby will have a beautiful place to welcome visiting loved ones. And those planning for the future can enter an incredibly supportive environment that can accommodate changing needs in the years to come.
Click here to RSVP for a local Winter Warmers lunch or morning tea – and experience this wonderful community spirit first-hand.
Ad. Article continues below.
We look forward to seeing you there!
This post is sponsored by Stockland Retirement Living. For more information on upcoming winter warmers events, please visit the Stockland website