How retirement living design is changing with the times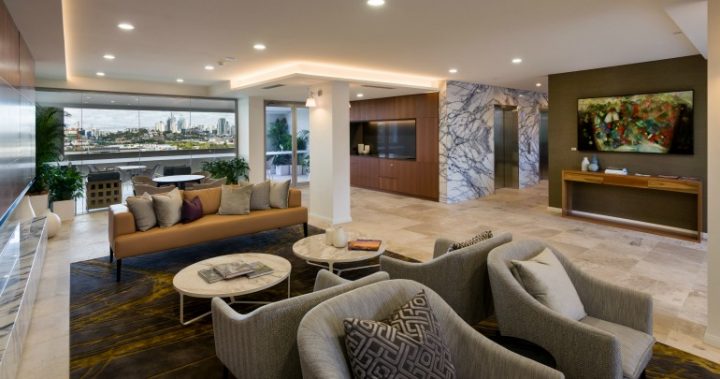 When many of us think about retirement villages we have flashbacks to stepping into our grandparents house designed in the 1970s.
But today, that image is far from the truth.
Many retirement villages are now at the cutting edge of modern design, incorporating technology and comfort into award winning retirement living.
If you're thinking about moving into a retirement village, there's a lot you can learn about design as you make your decision.
Read more: The new trend in retirement living that's taking off in Australia
Ad. Article continues below.
You might not have heard of retirement living designers Marchese Partners, but they're at the forefront of designing the retirement living facilities you could one day be living in. 
Principal and Chairman Eugene Marchese said the current generation of retirees are giving the retirement living sector "a shakeup".
"For too long seniors had to put up with living in facilities that were designed in the 70s," he said.
"No longer are they interested in just putting up with the current stock, they're demanding more."
He explains that the difference in the way we view retirement is helping to drive the modernising of retirement living facilities – and it's changing the face of our retirement villages and aged care facilities.
Ad. Article continues below.
"The post war generation have very different psychographics and characteristics to the next wave of retirees who are looking to begin the next stage of their life," Mr Marchese said.
"Lifestyle, wellbeing and remaining active in retirement are key issues that are high on the list of priorities of this next wave of retirees and it's up to us to design accommodation that provides that for them."
So, what are the new design trends in retirement villages?
Marchese points to lifestyle, wellbeing and activity as shaping the design of new retirement facilities.
"Promotion of engagement at all levels of the social spectrum is also key," he said.
Ad. Article continues below.
"Intergenerational spaces where grandchildren are encouraged to spend time and services and care that are more geared towards hospitality rather than hospital care are also major changes we are driving."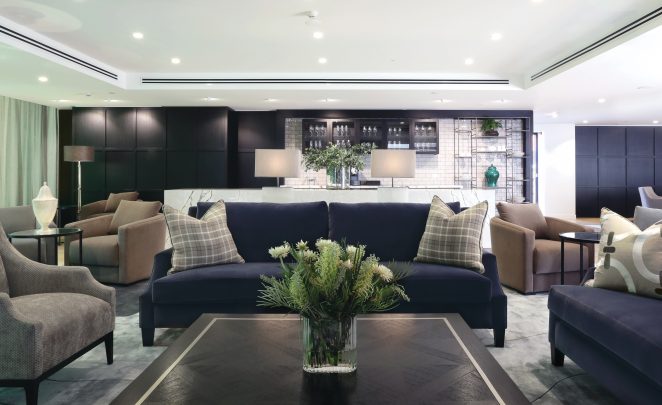 You might be wondering what a designer has in their mind when they sit down to design a retirement village?
Ad. Article continues below.
Well, according to Marchese, his staff abide by one simple mantra.
"Every design decision we make must improve the life of the senior who will live in one of our designs," he said.
"Whether it be how the resident goes to the bathroom or how they will be proud to have their family, friends and public visit them, each decision we make aims to fulfil these points."
Marchese said the company is breaking down the notion that residents improve their lives by moving into a retirement village.
"This translates into wellbeing, which translates into happiness, which in turn translates into more successes for the residents and their families. It also drives better results for the operator and owners of these facilities," he said.
Ad. Article continues below.
"We do not have a one size fits all model when we design seniors living facilities because there are so many variables we must consider. 
"Each facility operator is different, the residents will be different in terms of culture and demographics, and even each site is different as some are urban, and others are suburban or even regional."
Read more: Retirement 'cities' could be the future of retirement living in Australia
Recently Marchese Partners was recognised for two of its retirement living designs.
The Mark Moran Vaucluse development in Sydney was awarded the excellence in Aged Care at the Urban Development Institute of Australia NSW Awards for Excellence.
Ad. Article continues below.
Meanwhile, the AVEO Clayfield project has  been nominated for the Best Over 50's housing in the Global Awards.
So, what makes a retirement living design win or be nominated for such prestigious awards?
According to Marchese, it's because they are both "a complete departure" from traditional retirement villages.
"The key for these projects is they deliver the requirements without doing it in a way that feels institutional," he said.
"The team has delivered beautiful environments where residents, carers, employees, families and friends love being. 
Ad. Article continues below.
"We are proud these projects are a complete departure from the traditional retirement village as seen by the fact people are telling me how much they love to visit them."