How a retiree transformed shipping containers into a home with free energy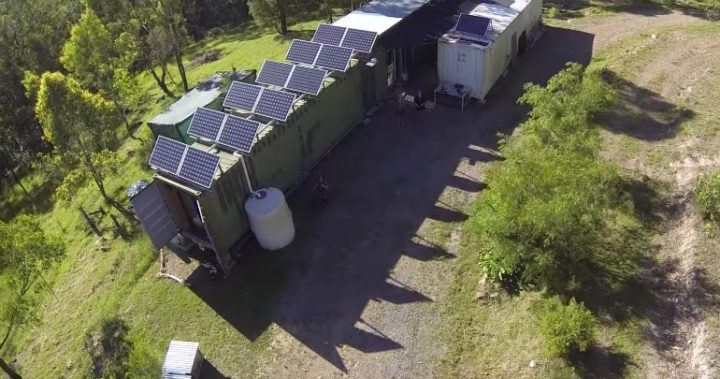 How far would you go to get away from noisy neighbours? Former RAF Corporal Paul Chambers who is originally from Lincolnshire was inspired to create a unique house using shipping containers after his wife Sarah did not enjoy living near noisy neighbours. Although Chambers specialised in building military flight simulators for the Royal Air Force and not homes, his skills proved to be useful in the end when he managed to build a complete home. out of two shipping containers. The container home is located 62 miles from civilisation near Newcastle, New South Wales.
According to Chambers, he purchased the old shipping containers from Costco Containers bought from a local port. Paul said the containers were well used but in good condition. Initially, he didn't think his wife would entertain his idea to live there permanently but one day, he received a surprise. "I came home one day to discover Sarah had put the house on the market and was calling in my promise that we could one day move to somewhere more agreeable," said Chambers.
"The house sold within a week to the first people who came to view, we were then homeless. The container house was totally unready to be lived in.
"We found a friendly local prepared to give us space in a cow paddock to house our containers. The only drawback was we had to build the road up to the top of a mountain.
"The early years were a major test, I doubted Sarah would want to stay in the Bush, but it has turned out to be her natural environment. Our savings and money was invested in insulation, windows and water tanks."
Ad. Article continues below.
Watch how he turned the containers into a house.
This is what the container home looks like on the inside.
Ad. Article continues below.
Would you live in a container home to save on bills?