Here's how to find the right person to sell your home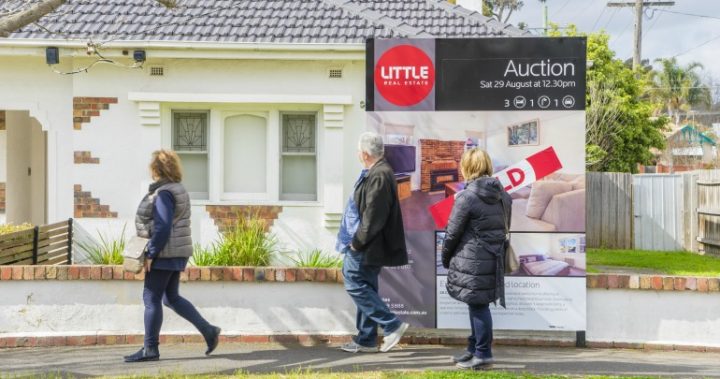 You've been thinking about selling your house, but it's a much bigger task than you first realised. There are obvious financial costs involved, but what about the ones you hadn't thought of? Not to mention the emotional toll selling the family home can have.
With the process involving more than just packing boxes, it's good to get a little bit of advice, but how do you find the right person for the job?
Here are four easy tips to help you along the way.
1. Shop around
Professional advice can remove the chaos that can occur when you try and sell your home on your own. Having someone with the knowledge and understanding of the housing market could be the difference between a quick sell and still having your property on the market 12 months on.
Ad. Article continues below.
However, you want to avoid jumping into bed with the first real estate agent you meet (so to speak). In much the same way as you would get a quote if you were conducting repair work on your property, meet three or four agents and ask them the same set of questions about fees, whether you need to make any improvements prior to the sale, how the property is best marketed and what the cost of advertising will be.
When you have your shortlist, go with the agent you feel is being the most honest with you.
2. Inspect and compare
You want to be sure the agent you choose is going to be the best one for you and a simple way of doing this is by taking a look at the properties that have been listed and sold under their name in the last 12 months or so. You might want to consider talking with the previous clients of those properties to determine if they were satisfied or not with the performance of the agent.
Another reason you might want to talk to previous clients is to determine what the original asking price was and then what the property eventually sold for.
Ad. Article continues below.
3. Check your agent's local knowledge
You want to feel confident that the agent has experience selling properties that are like yours, in an area similar to yours and for a price that is what you are hoping to achieve, so talk to them about houses that have sold in your area — they should have this knowledge, even if they don't have any listings themselves.
4. Understand the marketing plan
From newspaper advertising, specialty real estate publications, online and more… The list of possibilities as to how you can sell your home these days is extensive so you want to have a good understanding of how your agent is going to approach it.
As part of that strategy, you also want your agent to be clear with you about the type of buyer they are looking to attract to your home.
Ad. Article continues below.
Be sure to ask your agent how they will be (and even if they will be) conducting open inspections too.
Knowing how your agent is going to work for you is just as important as getting your house sold.
Remember too, if you aren't satisfied, go back to point one and look for someone who is going to do the job the way you want it done.
Are you considering selling your home? Do you have any tips for anyone looking to sell their home on how to get the best person for the job? Share your thoughts with us.