Have you dreamed of luxury city retirement like this?
Sponsored Content
Property
2 years ago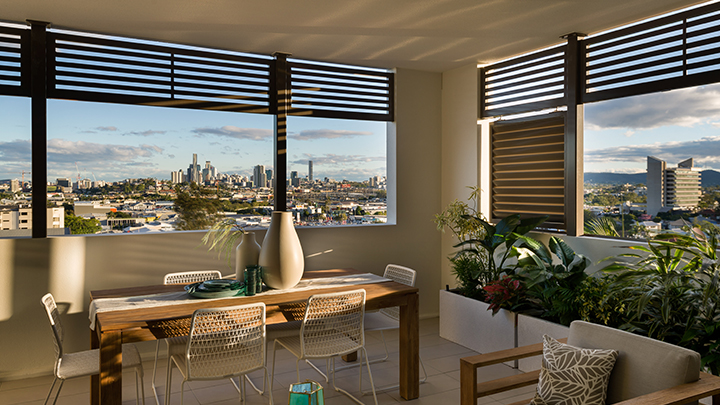 Starts at 60's Featured Villages showcase a variety of exciting possibilities for readers considering that next step into retirement living.
For Brisbane retirees, The Clayfield's brand new development offers unprecedented luxury and leisure. Click here to learn more, or read on…
Imagine sitting out on the balcony and soaking up the some of the best city views of Brisbane.
For residents of The Clayfield's newest development, The Molloy, this view is just one of life's many little luxuries.
Completed in June, the new building offers contemporary apartment living within the hidden gem that is The Clayfield community.
The vibrant village is set beautifully on a hill overlooking Brisbane's CBD; the Molloy is the latest jewel to adorn its crown of sophistication.
Standing a comfortable five storeys high, the Molloy features 66 beautifully appointed apartments (ranging from one to three bedrooms), each containing all the perks of a brand new home.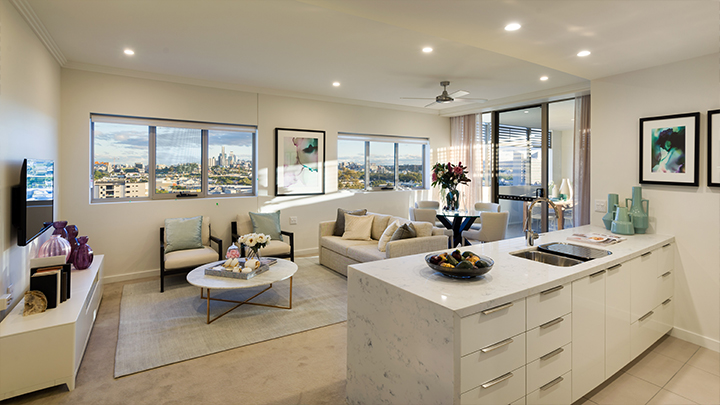 With leafy established grounds and heritage-listed buildings, the Molloy's surroundings will make residents forget the hustle and bustle of the city just 6km from their door.
But it's not just city views that this latest development offers. At the heart of the village is the care and wellbeing residents deserve in their retirement.
The Clayfield offers a range of support services. Whether it's a haircut, a delicious healthy meal, a nurse or a personal concierge, you can pick and choose the services that make your life easiest.
In the event of an emergency, residents can also benefit from a 24-hour emergency-call system and 24/7 onsite carers.
It's hard to feel lonely or bored in a Clayfield apartment. With access to a fully equipped gym, a grand auditorium and an indoor pool, plus community centres in three beautifully restored heritage buildings, your social life will reach new heights.
Whytecliffe House, which has a long and illustrious history, is just one of these centres. Since 1875 it's served as a boarding school, a WW2 home to the Women's Air Force and a wedding reception centre for countless newlyweds – some of whom now call Clayfield home. day this charming vintage building provides residents with private dining options, a café, a billiards room and a library.
For even more social options, the recently restored Highland House provides a charming community centre where residents can enjoy a coffee, card game, chat with family and friends, or simply relax and soak in the stunning surroundings.
Residents who love travelling, shopping or eating out will love The Clayfield's central location. It's close to a wonderful variety of shopping centres, theatres and restaurants. For frequent travellers, the Brisbane Airport and the cruise terminal in Hamilton are just a quick drive or taxi ride away.
The Clayfield is also pet-friendly, so you can rest assured your beloved companion will be just as welcome to settle in to this new and luxurious lifestyle.
Click here to learn more about The Clayfield, or simply phone 13 28 36.
This Featured Village is sponsored by Aveo. For more information on The Clayfield's luxury retirement options, please click here.