Have the time of your life in a lifestyle resort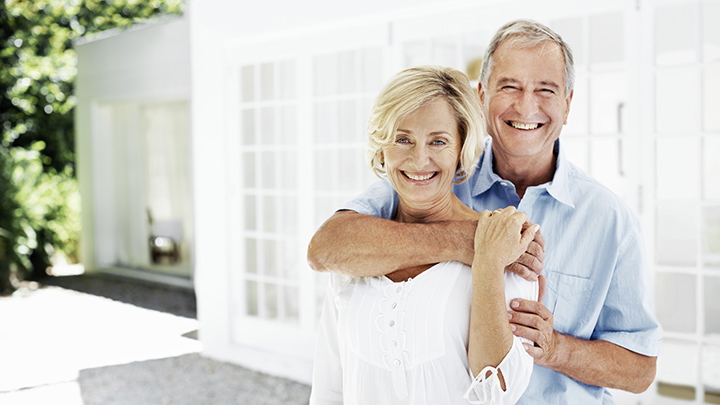 Most of us remember the game we played in school: how old will you be in 2000, 2010 (or whatever seemed the most distant date then). Well, it is now 2015 and if you have turned 60 it is time to decide how you want to spend what could be the next 30 or 40 years of your life.
60 is the new 40 thanks to leading longer and generally healthier lives; so we had better make the most of it! Living in an older family home in the suburbs was ideal when schools were important but it is not necessarily the best option now. Instead, you could be living it up with a brand new house in a lifestyle resort and have money in the bank.
Thinking about it and doing something about it are two different things as there is so much to consider but, for once, being selfish is the way to go. The kids might like the idea of the old family home for Christmas and holiday visits but you're the one paying the bills and worrying about the maintenance.
The suburb you once loved might have become Yuppyville with upwardly mobile professionals moving in and remodelling. And living next to a renovation project is no fun unless you like the sound of drills and other equipment buzzing through your house all weekend! Even worse, you could be inflicted with teenagers playing loud music, riding noisy motor bikes and generally making a nuisance of themselves.
But have you ever stopped to consider the alternatives or spoken to people that have made the move to a lifestyle resort?
Ad. Article continues below.
A lifestyle resort is very different to a traditional retirement village in regards to pricing and payment models, facilities, the age of residents and, frankly, most would say, their attitudes. But all too often, people bulk them together into the retirement village category. In fact, they play a very different role in a person's life.
Lifestyle resorts are community environments exclusively for over 50s. This is in contrast to a retirement village, where you need to be over 65 to enter.
In a lifestyle resort, you live in a comfortable two or three bedroom home, with a garden or courtyard, laid out in a purpose-designed and landscaped development of like-minded people. They come with a variety of facilities, like 50-metre heated pools, gyms, entertainment areas, a restaurant, bar and a whole host of activities and services. Some include dedicated campervan and caravan parking, access to visiting health and wellbeing professionals and an in-community hairdresser.
The financial models of a lifestyle resort are very different to the retirement village model. A payment is made once to purchase your house, then a rental payment is made for the facilities. The rental payment may be eligible for a subsidy from Centrelink or Veterans Affairs.
One thing is for sure, lifestyle resorts are not "old folks' homes", and it's easy to see this contrast and dispel the stereotypes from the minute you drive through the gate. For a start, the residents simply aren't old, nor are the facilities.
Ad. Article continues below.
Adrian Puljich, general manager of Queensland Retirement Resort chain Living Gems, says lifestyle resorts are completely different to what people perceive of retirement housing. "Our family owned business has been building lifestyle resorts for more than 30 years. We know there is significant demand for lively, lifestyle-oriented communities. Our established locations have few vacancies. We were recently honoured by global industry assessors who nominated Living Gems for the Best in the World Award to be announced later in 2015″.
A lifestyle resort is a grand contrast to the older marketplace of classic retirement product, which certainly has its place in the market. But don't take our word for it… take a look for yourself.
This article has been sponsored by Living Gems Lifestyle Resorts for Active Over 50s. Living Gems is recognised as an international over 50s housing industry leader. Independent industry monitors presented Living Gems with The Best Over 50s Housing in Australasia Award last year. These lifestyle resorts have now been nominated for The Global 2015 Best in the World Awards to be announced in London later this year. Contact us now on 1800 785 594 to discuss the best active lifestyle options for you.