Hassle free holidays can be real!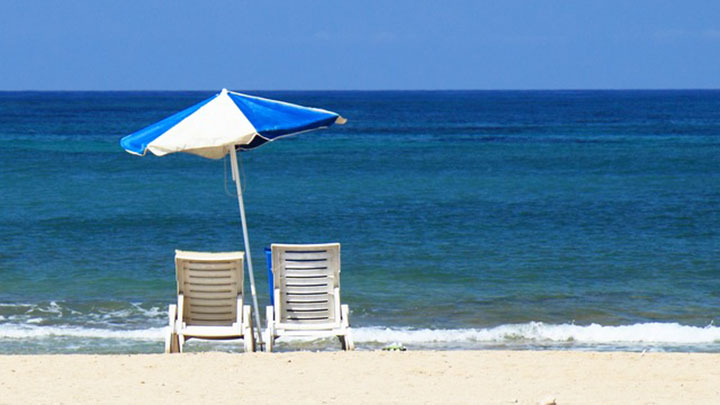 If you're like me, there's nothing as good as a holiday. But, amongst the excitement of actually heading off for a break, there is also a lot of stress. We have to think about cleaning the house so it is nice to come home to, we have to stop the newspapers, stop the mail, tellthe neighbours we're going away and worry about whether or not the car, boat or caravan will be safe and secure.
But recently we've been learning that there are some people who live the good life and have all of the hassle taken out of holidays – how? They simply live in lifestyle resorts. The residents of these resorts can take off on holiday without worrying about anything – sure, the house still needs a clean, but a tall lawn and junk mail won't give the game away and make the house unsafe.
Here's how retirement resorts give you the easiest and most stress free holidays…
Peace of mind
Ad. Article continues below.
Most lifestyle resorts have onsite management. Tell the resort manager you are off on holiday, ask them to collect the mail and leave knowing your property is secure.
Security in the community
Lifestyle resorts attract likeminded people. It's wonderful to be a part of a community where people look out for each other. While you are on holiday neighbours will keep an eye on your home and you can return the favour for them.
Ad. Article continues below.
Easy, secure storage 
Instead of stressing about where the "toys" will be stored – caravans and boats and anything else you happen to be into, you can store them in lock up facilities while you're not using them and know they are safe.
People who live in lifestyle resorts attest to the convenience they provide. Mal Leyland of Ask the Leyland Brothers TV fame recently moved into a Living Gems lifestyle resort after 12 years of living on acreage.
Mal and his wife Laraine couldn't be happier. They still enjoy travelling but love to return to their resort home. Mal says when they aren't travelling; they enjoy relaxing with their neighbours and making the most of the resort facilities.
People who enjoy travelling need a home base; a lifestyle resort is an ideal option. If taking the Grey Nomad trek is part of the plan, the motorhome storage facility is a big bonus. It means you can pack up and be ready to go whenever the fancy takes you.
Ad. Article continues below.
How often do you go on holidays? Do you find the lead up to your adventure easy or stressful? Share your thoughts in the comments below… 
This article has been sponsored by Living Gems. It has been written by a Starts at 60 writer specifically for the Starts at 60 community to help them gain important insight into their retirement living options. To find out more about the retirement resort lifestyle Living Gems offers, click here.