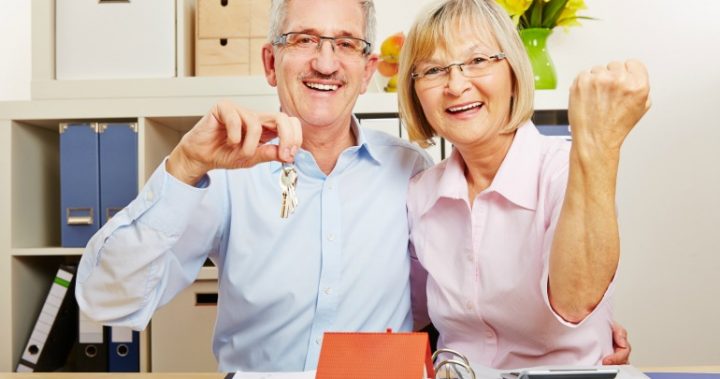 If you're a retired pensioner and you want to downsize your home, then chances are you would be a bit hesitant given the impact it could have on your superannuation and age pension.
The age pension assets test and the $1.6 million cap on superannuation has proved challenging for some retirees who want to sell up, and when combined with other costs such as stamp duty, there are many retirees choosing to stay in the larger family home.
But the Federal Government is reportedly planning to make it easier for you to downsize as a retiree, and they're considering implementing a number of reforms in the upcoming Federal Budget.
The Australian has reported that the Federal Government is planning reforms including changes to the age pension assets test and superannuation caps to encourage older Australians to downsize their homes.
For a lot of Australians on the pension, selling the family home can be a disincentive because they could find themselves over the age pension assets test or superannuation caps – and it could cost them their pension.
The Australian reports government ministers are favouring allowing the proceeds of selling the family home to be put into super for a period of time, as well as leaving some of the proceeds of the sale of the family home exempted from the pension assets test.
Other budget measures reportedly being discussed could reportedly boost the supply of housing for older Australians – including retirement or lifestyle villages for over-55s.
It's also been reported that Treasurer Scott Morrison has called on Treasury to analyse the number of properties in Australia's biggest cities occupied by retirees in a bid to see what property could be available if it's made easier for people to downsize.
The proposed measures have been welcomed by The Property Council of Australia, who said the age pension assets test "penalises" people for downsizing.
"Our suggested policy is to quarantine an amount of the proceeds of the sale of a full age pensioner's home from the assets test, so they can downsize without having their pension reduced," Executive Director of Retirement Living Ben Myers told Starts at 60.
Statistics commissioned by The PCA found that 17000 more homes would be sold each year in Australia if $100,000 of the proceeds of the sale of a pensioner's home was exempted from the pension assets test.
Bump that up to $200,000 and 50,000 extra homes would be sold each year in Australia, the PCA's figures show.
"Changes can be made at a state and local level to assist downsizing too," Mr Myers said.
"Planning systems need to strongly consider provisions for retirement living to ensure there is enough housing to meet the needs of the growing number of retirees over the next couple of decades. These moves will also make a positive impact on housing affordability for retirees."
So, what are the benefits of making it easier for older Australians to downsize?
Well, according to Property Council of Australia it has positive affects your health, and would reduce pressure on the aged care system.
"Our research indicates that senior Australians are likely to remain independent for longer if they downsize to a smaller house which is newer and easier to maintain," Mr Myers said.
"This has numerous benefits – it delays people's need to access formal care and has positive effects on physical and mental health. From a government perspective, it also reduces pressure on the health and aged care systems too."
While there is no indication of whether the reforms will be passed, they're sure to cause some debate.
What do you think? Are these reforms a good idea?
Does the government need to do more to make it easier for retirees to downsize?
Comments