Furious neighbour hits back with the ultimate insult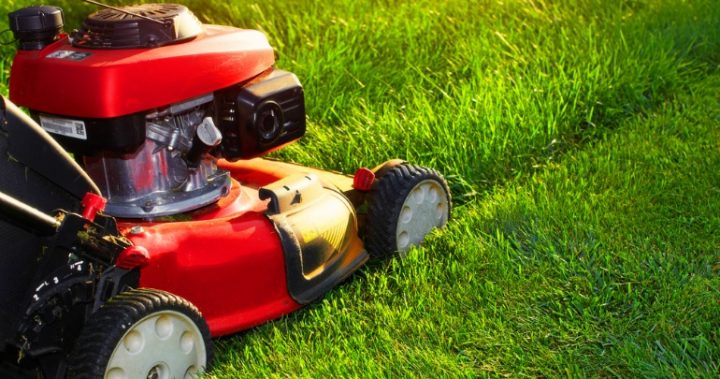 Internet-users have stumbled across a feud thanks to some clever landscaping visible with satellite software.
Neighbourhood watch takes on a whole new meaning thanks to Google Earth. For years, the software has been revealing funny, interesting or downright strange occurrences caught on camera.
If you search Google Earth for the coordinates 48°08'34.7"N 123°10'08.6"W, you'll be able to see the word "A-HOLE" carved into a field with an arrow pointing directly at a neighbour's house
It's unclear exactly how the message was created – by lawnmower or by hand – but whoever maintains this plot of land had no qualms about making their passive-aggression known to the world.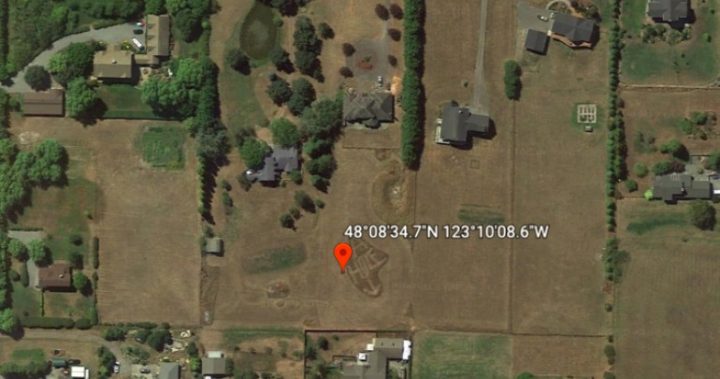 The neighbourly dispute takes place in the state of Washington, and some dedicated researchers have discovered that the message may be related to an article published eight years ago in the local paper, Peninsula Daily News. 
The article tells of a "large lavender garage – topped with a violet apartment" vibrant enough to give the neighbours' interior walls a purple glow when combined with the morning sun.
The garage's façade was reportedly so horrific that "two dozen who live nearby have signed a petition requesting relief from their property taxes" as they believed their homes were losing value because of the paint job.
Ad. Article continues below.
The house the grass carving points at is indeed on West Nelson Road, matching the address in the Peninsula Daily News article and lending further credence to the theory.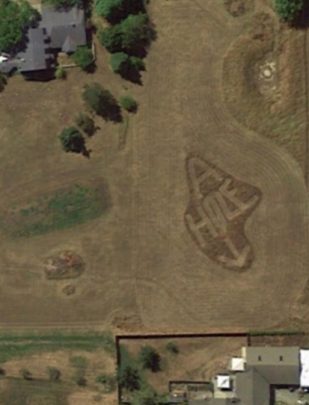 According to an article from Mashable, Google Earth's historical data shows the A-HOLE message must have been carved "sometime between November 2011 and July 2013".
Ad. Article continues below.
That puts the first sighting of the A-HOLE message at least two years after the Peninsula Daily News write-up – plenty of time for a neighbour's anger to grow, unless there was another incident that served as the straw to break the camel's back.
There's no word on whether the neighbour is aware their house is being insulted in a way visible to the entire world, but considering the landscaping has been in place for at least four years, chances are the two neighbour will not resume their friendship anytime soon.
Would you ever do this, or do you think it's too petty to bother?
Ad. Article continues below.