Four important things you should know about retirement village living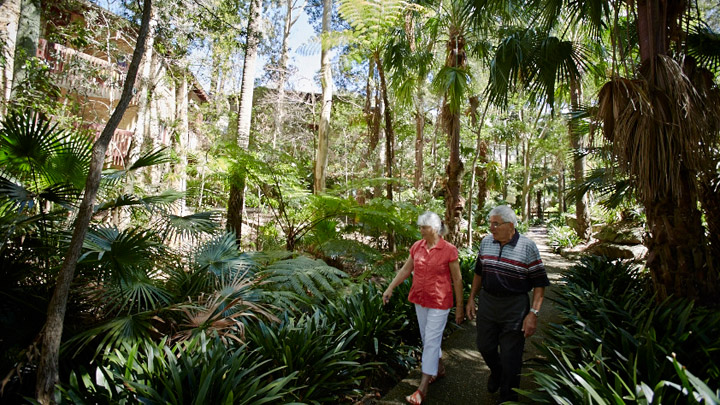 When people discuss retirement village living, it is almost amusing listening to the way they talk: "I'll never move into one of them, they just age you", "they accelerate ageing" and the favourite, "they are only for really old people". These are just some of the statements that we hear being casually thrown around.
But the truth is, these perceptions about retirement villages are wrong. Retirement villages have a stigma attached to them – they apparently make you age faster and that living in one disconnects you from reality. But if we take the time to speak to someone who lives in a retirement village, we begin to understand that the reality is quite the opposite. Retirement village living offers you a range of lifestyle opportunities that you otherwise wouldn't have and it does this without impeding on your normal, everyday life. There is nothing stopping you staying connected to the outside world and in fact, to some people, retirement village living will give them more life than they've ever had before.
We spoke to Jean, a woman living in a Brisbane retirement village about the way her new lifestyle has given her even more life and today we're sharing these five things with you…
1. You can do everything you would in the family home but with less stress.
Ad. Article continues below.
You can lock up and leave for holidays, you can entertain at home, you can throw parties, you can decorate the way you want to, you can keep a car, caravan and boat, you can have visitors come to stay with you and you can do so without having to worry about security or safety plus there is more… You and your guests have full use of village facilities – that often include a pool, gym, café, movie lounge, library and games rooms.
2. You have something to do… All the time.
Sometimes in retirement we find ourselves a little bored and stagnant. At a retirement village there is always something to do. You can continue a hobby or try new types of arts and crafts at the village or community classes. You can try new sports or, you can even teach other people things by starting a new class. We spoke to a resident living at Aveo Durack earlier in the year that had started computer classes to help other residents stay tech savvy and it has become one of her favourite times of the week.
3. You have a chance to be more socially active than ever before.
Very few times in our lives do we have social functions organised for us, every week. But, at many retirement villages Friday night drinks, Wednesday luncheons and more events are arranged for optional attendance and from what we've heard – they are a hoot! Add the additional social events organised by the "fun" residents committees and residents are never be short of something fun to do with friends.
Ad. Article continues below.
4. You aren't locked in so you can experience the best of both worlds.
As we've discovered, so many people believe that once you're in a retirement village, the lifestyle consumes you and disconnects you from normal life – but this couldn't be further from the truth. There is nothing stopping you from going out and living your life normally. You can enjoy the shopping, restaurants and culture of the city or suburbs and then return to your village whenever you like.
Jean told us that retirement village living comes down to what you make of it and, it is true. But if you have the right attitude towards retirement village living, you will see that these places are full of people just like you. And like Jean has found, they can give you more life than you would have otherwise…
What do you think of retirement village living? Is it something you are considering? Or if you currently live in one, how do you find it? Tell us in the comments below…
This article is sponsored by Aveo retirement villages.  For more information on your lifestyle options take a look at the Aveo website or call 13 28 36. Please note this article was written independently by the Starts at 60 team as it provides insights to, what we feel is, valuable and relevant content for our community.