Five places the mozzies are hiding around your home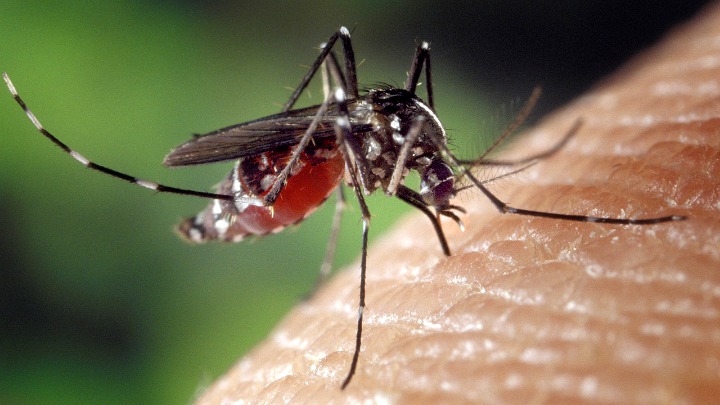 Mosquitos have got to be one of the most annoying insects to find around the home. Not only do they bite and buzz incessantly, but they're also probably turning your everyday household items into breeding grounds.
Thankfully, there are ways to make sure they don't get too comfortable and make a habit of hiding out in your home. Here's where to look and how to get rid of them before the biting becomes a problem.
1. Empty flower pots
Those flowers pots that are begging to be filled with herbs, plants and flowers are the perfect places for mozzies to hide out in your home. It takes just a teaspoon of water for an area to become a breeding ground for mozzies, so take a look around the backyard and tip out any water that might be building up in your empty pots. This might just be incentive enough to fill them up with azaleas or geraniums. Be sure to also check the saucers underneath the pots, too. Keep an eye on them and tip out any excess of water that builds up.
2. Clogged gutters
Not only is it dangerous to have clogged gutters during the wet weather season because they can cause water and structure damage during heavy rain, but they can also become the perfect home for mosquitos. Any water that gets stuck can become a place where mosquitos lay their eggs. Make sure your drains and gutters get cleaned out and emptied regularly, just to make sure.
3. Dog bowls
Of course our furry friends need access to water throughout the day but make sure you are regularly cleaning out the bowl and replenishing it with fresh water. This just means that if insects and mozzies are hoping to make the stagnant water of a dog bowl their home, they'll quickly be evicted.
Ad. Article continues below.
4. Birth baths
A bird bath is a wonderful addition to any garden and watching native birds wash and drink from your very own backyard can be so relaxing, but that puddle of water could potentially become a hotbed of mozzie activity. Now, you don't have to go and get rid of the bird bath all together, but do remember to clean it out regularly to make sure it's keeping the mosquitoes away. To stop the build up of residue at the bottom of the bath, take out a brush and give it a good scrub.
5 Water features and fountains
Don't let the tranquility of a beautiful water feature fool you, these calm-inducing pools of water harbour some serious mosquito activity. You can keep the mozzies away without draining your water feature or fountain completely, there are some non-toxic products you can buy from hardware stores to pop into the water. It will kill larvae before they hatch, without harming other animals.
Do you have any tips of where else mosquitos are hiding at home? Let us know in the comments section below.