Finally: someone tells us how retirement living really works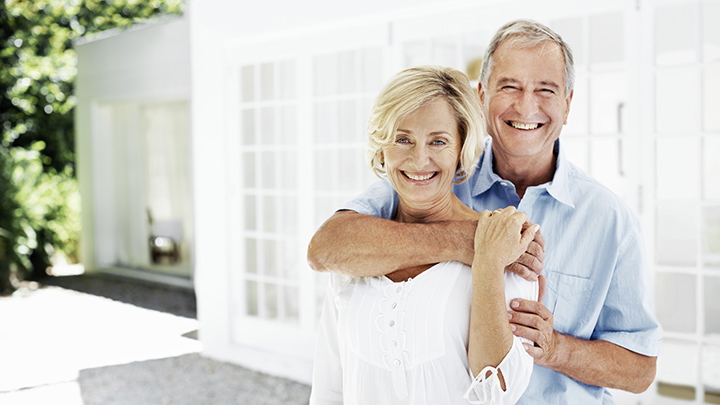 Unpredictability and uncertainty of fees have long worried retirement village buyers, but one retirement group has vowed that this should no longer be the case, pledging to offer a new level of clarity to retirement housing buyers.
Aveo has recently announced that they want to make the purchase process simpler for inquiring buyers and the general public making decisions about retirement accommodation. They have done this after surveying 5000 residents and prospective residents from their villages and listening to the feedback offered.
Since Starts at 60 began, people have told us how challenging they find it to understand the process of buying into a retirement village. Over time, we've discussed the deferred management fee models with them and tried to unveil the big costs for our readers, but until now it has been difficult, relying on the villages themselves wanting to be open about their businesses. Today we are excited because Aveo is standing up and saying they want to be transparent, which is a good thing for retirees and older homebuyers who are trying to traverse what has been, until now, quite a complex offering.
Aveo have announced four key areas that people need greater transparency in as they make housing related decisions.
Financial clarity around what has for a long time seemed like a complex fee model
Cooling off period for settling in and a way to account for an unforseen change in circumstances
A greater understanding of how to change access to different levels of care or move to different accommodation types
Resale guarantees
Ad. Article continues below.
We interviewed the AVEO team, who have pledged to provide greater transparency, and asked them in each case: 'what does this mean?'
Financial clarity over the fees and costs of living in a village
"We have listened to our residents and are offering a solution to the market based on best practice modelling from around Australia and overseas" said Alison Quinn, Executive General Manager of Retirement for Aveo Group. "And to us, that is no small commitment. We want to be open with people about the potential costs and charges right from the beginning so there are no surprises. We know that residents love living in our villages, we ultimately want to remove the barriers preventing more people doing it". These are the costs they detailed:
An Annual Membership Fee. The 'membership' fee is required to be a resident, and is payable on departure from a village in addition to the deferred management fee detailed below. The membership fee is $1,500pa + 2.5% increase p.a.
Aveo charges a Deferred Management Fee (DMF) as you will find at most other villages. This is capped this at 35% of the purchase price and it is not payable until departure also.
A monthly village fee is payable, and it is used toward the day-to-day running cost of the village. This makes sure the village has the best upkeep and a great range of services available. The cost is determined in line with the Retirement Villages Act and varies depending on the village. It's important to know that these fees generate no profit so every dollar spent goes back into making the village a wonderful place to live.
Aveo provide a village fee subsidy to help with your costs throughout their time in the village. The value starts at $500 per annum and increases by 2.5% per year of their stay.
Ad. Article continues below.
A cooling off period and approach to a change of circumstances.
One of the largest fears in retirement village purchasing seems to be "what if I don't like it". And this is what Aveo are aiming to improve on by providing a cooling off period and a number of other assurances. It means that you have flexibility to account for a sudden change in circumstances in the first year. For instance:
If your circumstances change at any point, you can cancel your contract within a 21 day cooling off period.
If you move into their residence within 14 days of settlement and decide to leave after living in it for 90 days, Aveo will waive the Deferred Management Fee & Membership Fee.
If you leave within the first year (and after the 90 day settling in period expires), you will pay a lower deferred management fee of only 7%.
Better clarity around how to change levels of care and service
There are many types of different services in retirement village living and one of the largest challenges is to ensure you can move around and access the level of care and service that you need at the right times in your life.
Ad. Article continues below.
It is clear now that you have the freedom to move to a more suitable accommodation type within the village, subject to availability and standard village entry requirements.
Aveo have also made it easier to move to a different Aveo village altogether, which is an important consideration if your village only has some services available. You will only need to pay any difference between your purchase prices, the exit entitlement, and legal fees.
Whilst living in a village, like in any other home-setting, you have access to flexible care and assistance services from Australia's best care providers, delivered in the comfort of your own unit.
Hassle free sale
The next interesting offering is a hassle free sale process which is, as far as we know, quite unique across villages in Australia. The team at Aveo have made it clear that when a resident leaves, it is important to them that the process and obligations, both legal and financial, are transparent and made clear from the start so there are no surprises.
When it is time to sell, Aveo guarantees the sale of the residence within six months in New South Wales and Tasmania (as per existing state legislations) or 12 months in Queensland, Victoria, and South Australia.
The residence is to be sold without any sales commission or marketing costs when sold with Aveo.
Aveo take care of, and pay for, any reinstatement and any refurbishment costs that are needed to prepare the residence for sale.
You will be protected from market fluctuations, as Aveo will assume all capital gain or loss.
And finally, you won't have to pay any stamp duty on your property.
Ad. Article continues below.
Retirement villages have for a long time been a bit of a mystery box for buyers, and it looks like this could be a turning point in the demystification of their costs and obligations. Have you been through, or attempted to go through, the process of entering a retirement village?
Choose your video below and tell us: how would you like to spend your retirement?
For New South Wales & Tasmanian viewers:
Ad. Article continues below.
For Queensland, South Australia and Victoria viewers:
This story is sponsored by Aveo Retirement Living. For more information on your lifestyle options take a look at the Aveo website or call 13 28 36.