Everything you need to know about retiring overseas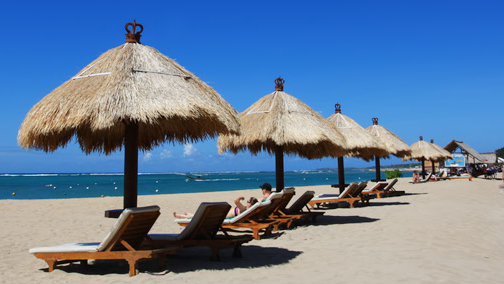 There are more and more Australians retiring overseas every year in search of a better retirement lifestyle. Between 2007 and 2012 the Australian government had a 30% increase in pensions being paid to Australians overseas. There are incredible benefits like greater cost efficiency and a cheaper cost of living, more convenience through cheaper services, better (and warmer) weather and more freedom to enjoy your life. So today we're exploring everything you need to know about moving overseas for retirement with Jason Vershaw from Saville Rowe Property Group.
Saville Rowe Property Group is a development company operating in Bali that was started by Aussie developer Jason Vershaw. Over the last three years they've helped so many Australians set up their retirement dreams, working with them along every step of the process.
So here's everything you need to know about retiring in Bali:
Accommodation
Saville Rowe Property Group offers an incredible range of properties in idyllic locations across Bali. They are yours to buy and completely own and you can choose the right one for your own lifestyle. For a unit style home with bedrooms, a kitchen, living areas with beautiful Balinese style furnishings in a secure complex with pool and luscious gardens your price will start at US$80,000 and go up to US$105,000. For a home that is custom built from land purchase to home construction with your own choice of finishings and Balinese style furnishings plus landscaped gardens and a pool, you won't pay more than US$400,000. This means that making a move here is downsizing in cost, but not downsizing your lifestyle.
Ad. Article continues below.
Cost of living
The cost of living is incredible in Bali and for any Australian would be a welcome relief. 1ltr of milk comes in at well under AU$2, unlimited internet is less than AU$50 per month, public transport tickets start at around AU$0.50, monthly membership to fitness clubs and spas is about AU$30, meals out cost anywhere between AU$1.50 for inexpensive meals to AU$30 for three course meals at good restaurants, you can get a coffee for about AU$2.50 and a buy a beer at a bar for around AU$3.80. If you want staff to help you around the home a generous wage for full time work comes in at about AU$250 per person. Jason said, "In Australia most people don't think about employing staff, but in Bali it's very affordable." Jason also shared that a bonus system based on performance is highly effective and well received by workers.
Healthcare
This is one of the biggest concerns for any traveller or person relocating. In Australia we're blessed with great health care if needed, but overseas it's not always the case. Bali is unique in that there are highly reputable hospitals in most populated areas. When Jason's young children were sick earlier this year he was able to take them there and they were treated well – in fact, so well that when the family was back in Perth for a holiday, his previous family GP was impressed with the quality and thoroughness of the treatment. The high quality of healthcare as well as the availability of insurance means you can enjoy yourself knowing your health is in good hands. Jason said that his private family health cover with an international company (that also runs here in Australia) is almost equivalent of the price he was paying while living in Australia.
Ad. Article continues below.
Visas and finances
There's a couple of steps that anyone needs to do to legally retire in Bali – but the good news is they're easy! A retirement visa (yes, it's a real thing!) costs around US$1,200 per year. Pair this with a multiple entry and exit visa for about US$600 per year and you have complete flexibility to come and go as frequently as you like. The Commonwealth Bank also operates in Bali so if you like familiarity you have that element of security however there's many different ways to structure your finances. And, while it's difficult to get a home loan in Bali unless you're an Indonesian citizen, it's not impossible. The good news is that Saville Rowe Property Group helps you with every stage of the way including setting up your systems there.
Working
Although it's a retirement dream to live in Bali, it doesn't mean you have to stop working. Second careers are a great way to stay active while enjoying a relaxed lifestyle and it's very easy to start one in Bali. To set up a PMA, what is known as a Foreign Owned Investment Company you simply get your license to operate in Indonesia, establish a business bank account that lets you operate in both Indonesian and American currency and you're right to go!
Retiring in Bali could be the best option for you – it's affordable, enjoyable and you get to experience a little luxury, they don't call it the golden years for nothing!
Ad. Article continues below.
Tell us today: is retiring in Bali something you'd like to do? Where is your dream retirement destination?
This article has been sponsored by Saville Rowe Property Group. It was written by Starts at 60 Writers for the community as we feel it provides insights into a topic that is particularly relevant and interesting. If you wish to find out more about Saville Rowe Property Group or make contact with them, visit their website by clicking here.