The surprising benefits of staging a home for sale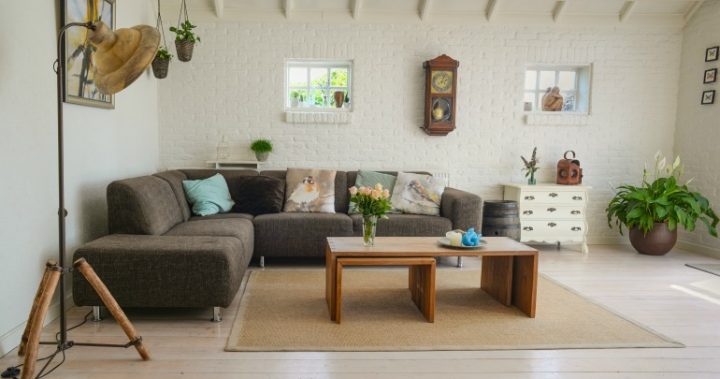 When you decide to sell a property, there's one question that stumps a lot of people: should we stage the home for open-for-inspections?
Staging a home for sale is different to tidying things up and making sure there are no dust bunnies lurking under beds; no matter how much we might love our personal style, it won't appeal to everyone, and some adjustments might have to be made. This could include putting bulky furniture items and excess clutter in storage, and even hiring or buying new furniture and linen to spruce things up a little.
The business of home staging has become so commonplace these days that there are entire businesses that revolve around bringing in the right kind of furniture and using the right colour palettes to ensure your property looks perfect for the market.
But why are people so obsessed with it? The simple reason is that many people can struggle to picture themselves in a home when faced with an empty room. They can try and imagine how their own furniture might fit in there, but a blank canvas can feel cold and empty. Seeing furniture placed in optimal positions can make a huge difference.
Read more: Mr Darcy! Mr Darcy! The Pride and Prejudice house is up for sale
Ad. Article continues below.
According to the 2017 Profile of Home Staging from the National Association of Realtors (USA), 77 per cent of buyers' agents "said staging a home made it easier for a buyer to visualise the property as a future home", and that there are key areas that deserve special attention.
The most important area (according to 55 per cent) of buyers' agents is the living room, followed closely by the master bedroom (51 per cent), and the kitchen (41 per cent).
It's not just about first impressions, either; a third of buyers' agents confirmed that staging helped increase the value of offers when compared with similar un-staged homes in the same area. And 62 per cent of real estate agents said that staging a home could decrease its time on the market and bring those offers in faster.
Read more: The creepy property trend people can't get enough of
The great thing is that, while staging a home can seem expensive (especially if you're going with a professional service), there are plenty of ways to cut costs if you're in a low- to mid-range area. With the minimalist and Scandinavian trends still holding firm in interior design, you don't have to fork out on heaps of knick-knacks or items of furniture to make things look great. Just go for simple, clean lines and accessorise with a few pops of colour.
Ad. Article continues below.
You can also spend some time walking through display homes or furniture stores to see what kind of styling attracts the most people. Remember, you want something that will appeal to as many buyers as possible, rather than pinning all your hopes on a niche market. You can also consult with your real estate agent to see what other people are drawn to in your area, and get ideas from previously listed properties online.
The best thing about staging a home on your own dime is that, once the house is sold, you can sell off whatever items you no longer need. You may not come out exactly even, but even selling at a slight discount can save you a lot more money than going with a professional home stager.
Have you ever staged your house during open-for-inspections? Do you think it helps draw in buyers?