The quick way to turn your unwanted junk into a gold mine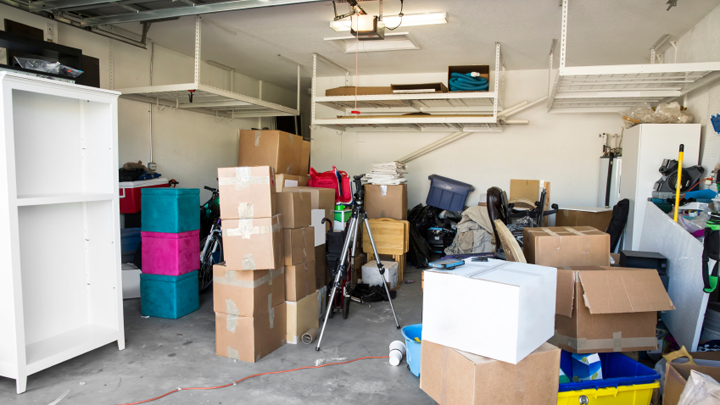 We all have that little (or not-so-little) pile of unused stuff sitting around the house. It might be some fancy invention from an infomercial that was too intimidating to set up, a kitchen appliance that seemed essential even if you never found the right time to use it, or clothes that you swear you'll fit into one day. At some point, we have to accept that "one day" and the "right time" aren't coming; we're just not going to use the stuff, and it's taking up valuable room.
These days, garage sales are few and far between. Everyone's buying things online, but taking photos, writing descriptions and uploading everything to a platform like eBay can take a lot of time. And that's if you already know how to work the thing. 
Now, eBay is teaming up with Airtasker to make life easier for busy or overwhelmed Aussies who want to make some quick cash from their unwanted items. 
Airtasker is Australia's largest local services marketplace. It allows you to post tasks and have people "bid" on them to get the work done, so you could actually hire someone to do all that fiddly tasks while you sit back and reap the rewards. 
It's by no means an unusual arrangement; since Airtasker launched in 2012, thousands of tasks have been posted for "eBay listing help" so this partnership between the two companies is just helping to streamline the process. 
Ad. Article continues below.
"Over 23,000 people in the Airtasker community have eBay listing experience and it's a great way for them to use these skills to earn some extra money," Tim Fung, Airtasker CEO, says. "And for the eBay sellers who post these tasks, they not only have an opportunity to save time and declutter their homes, but they also get to make a bit of extra cash from items sitting around—it's a win-win!" 
You can find out more about the Airtasker and eBay partnership, as well as tips and tricks for choosing the most trustworthy Airtasker, right here. 
What do you do with your unwanted items?