How to deodorise your carpet and give it a super clean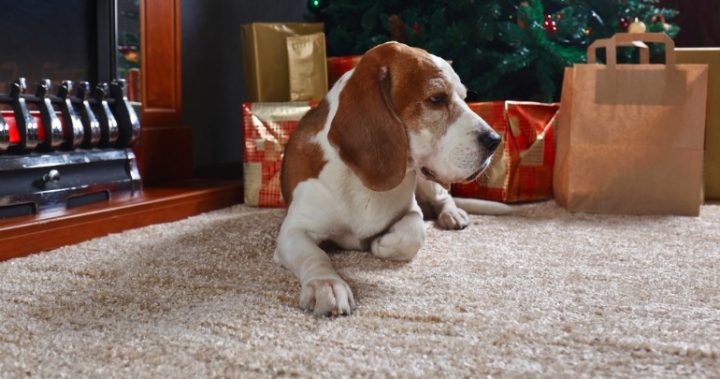 If you've had a rough winter with the house closed up for quite some time, your carpet can smell a little funky. Let's not forget all that company rolling through, from friends, family, grandkids – something messy is bound to happen. Even you might spill something or make a bit of a mess on your own rug. But don't worry, there are ways to bring new life to your old carpet. There are many homemade carpet deodoriser recipes online, but according to blogger Katie, this simple baking soda carpet cleaner/deodoriser recipe works best!
Some people prefer to use the store bought carpet deodorisers but if you like the natural way, there's nothing like good ole baking soda on carpet, mixed with essential oils. For Katie's recipe, she uses just two ingredients: lavender essential oil and baking soda.
Lavender essential oil is one of the only essential oils that will remove odours from your carpet and it is also antibacterial plus makes an effective cleaner against many bacteria including Streptococcus. Lavender is also great because it is one of the only essential oils approved for children under two – think grandkids and pets!
When it comes to baking soda, it's a no brainer – baking soda has deodorising properties and can be easily vacuumed up which makes everything quick.
How to make a homemade Carpet Deodoriser
Ad. Article continues below.
Ingredients
2 cups baking soda
30 drops lavender essential oil (find organic lavender EO here)
Method
1. Combine baking soda and essential oil.
2. Put in a cheese shaker or salt shaker with large holes.
3. Apply liberally to carpets.
4. Wait at least 1-2 hours. You can do this at night before you go to bed, then vacuum up in the morning when you wake up.
5. Vacuum thoroughly. You may have to do 1-2 passes to get everything.
That's it! You now have a fresh smelling carpet that will leave you feeling good for a long time.
Can you recommend other natural ways to freshen up the carpet?