Shocked man branded 'filthy pig' in angry letter about his lawn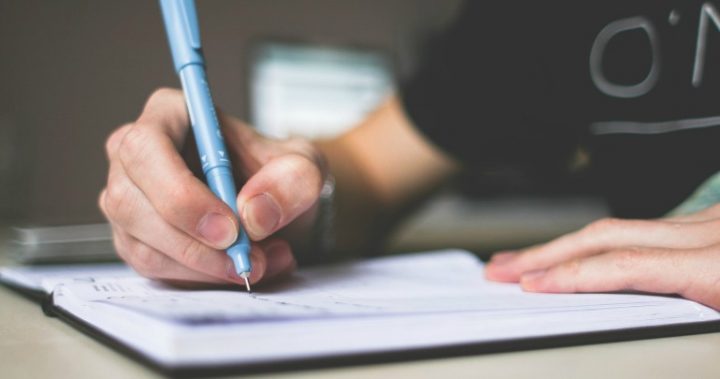 The last thing you need after a long day at work is an angry letter on your doorstep.
And for Perth homeowner Luke, it couldn't have come at a worse time.
The shocked service technician was branded a "filthy pig" in an angry note from his neighbour, which was posted through his letterbox on Wednesday – and it was all over the state of his lawn.
In the written letter, the neighbour described his garden as a "disgrace", before claiming Luke should be "ashamed" by it.
However, a "completely shocked" Luke has revealed he's barely been at home recently, as he's supported his girlfriend after her father sadly passed away.
Ad. Article continues below.
The letter, published by the Sydney Morning Herald, read: "Let me just start by saying that each morning when I drive out of [street name], I face your property and you are obviously not a gardener.
"Your property is a disgrace and you should be ashamed. The people who had the property before you had that garden looking immaculate. Haven't you got any self pride. I can only imagine what the interior of the house is like.
Read more: Neighbour furious after receiving angry letter about front yard
"You are an embarrassment to your neighbourhood. You are obviously renting as an owner would conduct regular upkeep of their property. What a filthy pig!!"
Speaking to the newspaper shortly after, Luke admitted his water bore has broken recently, and he was forced to wait three and a half weeks before a part was fitted to fix it.
Ad. Article continues below.
Because people drive over the lawn, which is Luke's front verge, it's taken a while to recover from the damage.
Revealing it's come at an awful time, he then said he's been spending "at least 85 per cent" of his time with his girlfriend recently, after her father's death.
"I'm one person. I work full time. I head down [to Bunbury] on Friday nights straight after work and come back on a Sunday," he added.
"I don't need this letter. I know what's going on and I haven't got time."
Ignoring the shocking statements made in the letter, Luke insisted he's worked hard on his home, and even spent last weekend mowing his lawn, trimming bushes and painting his front porch.
Luke has chosen not to reply to the note.
Do you think this letter was unfair? Did the neighbour go too far by sending it? Would you have replied?