Bunnings drops popular Yates pesticide amid claims it kills bees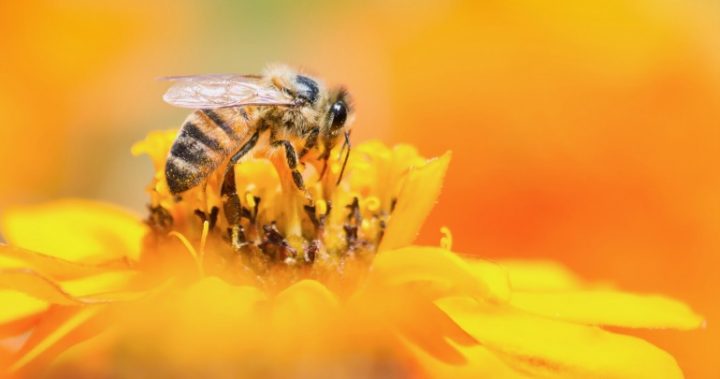 One of the most important elements for any fantastic garden is a healthy number of bees. Bees pollinate flowers, help with the fruiting process and generally make your garden more colourful and lively.
However, our native bee population may be in danger, as a study from the UK reveals neonicotinoids, such as the common pesticide Yates Confidor, may be responsible for a number of bee deaths.
Yates Confidor is a staple for many avid gardeners and rose growers in Australia, but a number of other studies over the past few years have found chemical residues present in honey and suggested there may be a link between the use of neonicotinoids and declining health of honey bees.
Now, in light of the new British study once again linking neonicotinoids to a decrease in bees' immunity to disease, hardware giant Bunnings Warehouse said it would pull Confidor from its shelves by the end of this year.
Unlike the UK and many other countries, Australian honey bee populations are not in decline but Australia takes extensive regulatory and surveillance measures to monitor the population for any changes.
Ad. Article continues below.
Neonicotinoids are a pesticide that's absorbed by plants, unlike other pesticides such as Pyrethrum, that sit on the outside of plants. Yates Confidor, which is is often recommended to treat aphids, mealybugs, psyllids and azalea lace bugs, is so effective against these pests because they are leaf eaters and ingest the pesticide as they munch.
Yates Confidor is meant to be used on non-fruiting plants and plants that won't be consumed by humans because the chemicals used in the pesticide can make their way into fruits and vegetables. Most gardeners use it in liquid or tablet form to protect their roses, lilly-pillies, potted plants and eucalypt trees from harm. All of these, however, can bloom flowers and attract bees, and the bees come into contact with the neonicotinoids in a number of ways, including:
Consuming the pollen and nectar of plants that have been both sprayed with the chemical or grown from the treated seed
Through direct contact with sprays by landing of leaves and flowers that have been treated with the product
Coming into contact with neonicotinoid dust that floats in the air after the application of the product to plants.
Concerned gardeners took to the Yates website to ask if the claims made in the study about the harm to bees were true.
A Yates site moderator did not directly address the question, but said the company would continue to sell the pesticide. 
Ad. Article continues below.
"Yates is aware of the recent study led by Britain's Natural Environment Research Council on neonicotinoid pesticides. This study tested two different actives, neither of which are in any Yates products" a representative from the company wrote.
"Confidor has been used in Australian gardens for over 20 years and there has been no reduction in the Australian bee population over that time. Most insecticides, including organics, can be harmful to bees if they are sprayed directly on bees, so Yates' labels give guidance to gardeners on how to use products responsibly." 
Have you used Yates Confidor? Do you think pulling it from the shelves was the right idea? 
With Facebook removing news sites from your feeds we ask that you sign up for Starts at 60's emailers here. And to keep us on your wall, join some of our new Facebook groups and clubs:

News Junkies Club – Australia
News Junkies Club – USA 

See news on the change and links to all our other clubs and groups here.