Doing this could change the rest of your life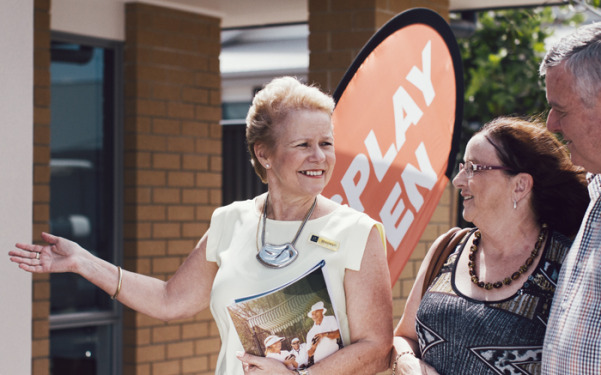 Have you considered what kind of retirement lifestyle you want to live? Have you thoughts about the different options available to you? You could stay in the family home, downsize into an apartment, take off on the grey nomad adventure, head overseas for an extended holiday or make the move into a retirement village.
So many people don't fully understand what village living entails and what kind of lifestyle it can provide. This is why to make an informed decision about how you want to live your retirement, you need to see one.
Village living gives you more time to enjoy the things you love without having to worry about maintaining and running a family home. It also means that you can remain independent and choose to live your life inside and outside the village as much as you like while knowing you have the support of a great community at your doorstep.
Village living has so many advantages that you won't see anywhere else – you're in a community with other likeminded people, you can have pools, gyms and spas available to you as well as exercise classes, activities, restaurants and cafes all in the surrounds of your home.
You just need to see one to understand what it can offer and make the decision about whether or not it is the right option for you.
Ad. Article continues below.
Stockland Retirement Living want over 60s to be happy in their lifestyle choice, so they make sure that anyone considering retirement living is well informed about their options. Right now, they're sharing this information with the Starts at 60 audience so you too can make the right decision when it comes to retirement living.
Their own publication Retire – Your Guide to Retirement Living gives retirees insight and understanding into what village living is about. The best thing is that Retire is free. You can receive your own copy by clicking here.
Ad. Article continues below.
And if you're considering village living you should visit one. Stockland welcome anyone into their villages to take a look around – feel free to even bring friends or family along! They have a wonderful series of open days in the next month so you can take a look inside a village and explore village life. To find your nearest village and register for an open day, click here.
Make sure you make the right decision when it comes to your retirement living. Consider all of your options so you can enjoy a happy and healthy retirement!
Ad. Article continues below.

eg: