Did these thoughts cross your mind at Christmas?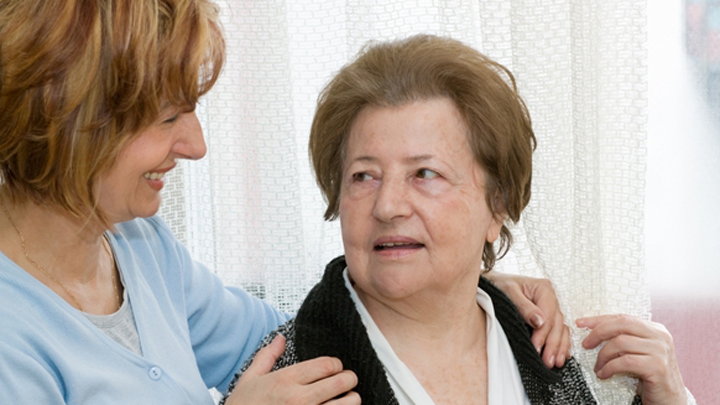 For so many people, Christmas means one thing – family. It is one of the rare times of year where the customary thing is to spend time with family and for many, it is one of the only times of year that you see some relatives.
But with seeing your family at Christmas time comes the insight into who they are and how they're going. We look at the grandkids and smile fondly at how they've grown, how the conversations we have with them slowly mature and how bright they are. We look at our kids and think how busy they are, how well they are doing at raising families and juggling careers and we look at our own parents, only sometimes this isn't so rosy.
We look at our Mum and Dad and think that this year, they're a little slower, a little quieter and perhaps a little unstable. I know from personal experience that year to year you begin to see them ageing differently. It is a sad thing realising that your parents are starting to get older and the stress it brings people is immense. We want to be there for our parents, to keep an eye on them, to help them when they're in need and to make their lives easier, but in our own busy lives that can sometimes be a challenge.
So while Christmas is a time for family, it is also a time to consider the options. How can we make sure our parents are safe, happy and healthy without having to spend our lives worrying about them? Perhaps, when the festivities are done and we're slowly returning back to our normal lives, this is the best time to broach the conversation about retirement living options.
Ad. Article continues below.
We don't want to force them into a lifestyle they might not want, and we don't want them to feel that we're trying to "offload" them or give them solutions that they may not need just yet. But we can start that conversation.
It's when we need to open their eyes to the options and why they are just as important to you as they are to them. The peace of mind it could bring you knowing that they are somewhere safe, they have help if they ever want it, they can have medical attention so quickly in an emergency, they have social support and a network of friends and knowing they are keeping active in a community, is so important.
So many people aren't aware of the options available to them. They don't understand that a nursing home is so different to a retirement village. Perhaps making them realise that they have independence, a community and vibrancy around them is all they need.
There are independent living facilities available that let people in village communities live the busy and active life they love while not having to worry about the day-to-day maintenance. They are small homes with up to three bedrooms and spacious indoor and outdoor living areas so you can keep entertaining like you would in your own home, just with the added security and peace of mind. Or if they want an additional level of support there are serviced apartments that give them resources like meals, housekeeping and personal care as needed, while still in the comfort of their own home within the village community.
We all want our parents to age happily in an environment where they can enjoy themselves, and you have peace of mind about it all. So if you watched your parents over Christmas, knowing you want to keep them safe, happy and healthy as they age, perhaps now is the time to start this difficult, but important, conversation.
Ad. Article continues below.
Tell us, how do you look after your parents as they age? What have you done to help them stay happy, healthy and safe? Share your stories in the comments below…
This article is sponsored by Aveo retirement villages.  For more information on your lifestyle options take a look at the Aveo website or call 13 28 36. Please note this article was written independently by the Starts at 60 team as it provides insights to, what we feel is, valuable and relevant content for our community.