Creating your over 60 bucket list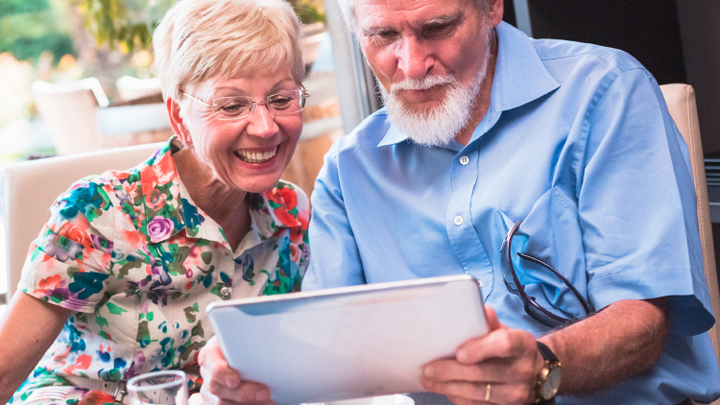 Designing a bucket list is creating a life by design, rather than just letting life 'happen' is a modern way to live.
You might think, why do I need to spend time writing a simple list of all the things I want to do before I die?
The fact of the matter is most people don't allow themselves time to clearly articulate what they really really want to do that would make them happy. The idea of making a list has always been in our minds but it seems now that people have started to think of list making, probably more by over 60s, baby boomers and people nearing retirement.
Topping the over 50 bucket list is global travel, and no doubt, close to the top of most bucket lists.
If global travel was not on the over 50 bucket list and only included travel and things to do in Australia you will be amazed at what is on offer on your doorstep in this great country once you start creating.
Ad. Article continues below.
Expensive overseas travel can be left off completely if you are on a budget or perhaps long distance travel is a problem for you.
Let's take a look at some great Aussie trips; these are only a fraction of what is available of course.
Ballooning, sailing, walking, riding, trekking, scuba diving, snorkelling, fixed-wing gliding (passenger), Kakadu National Park, Blue Mountains, Kimberley, Great Barrier Reef, Daintree, Wineglass Bay, Twelve Apostles, Clare Valley, Uluru, Sydney Opera House.
There are heaps of things to do in all these destinations I know because I have been to most of them, and enjoyed every minute. If cruising is your thing New Zealand is a close neighbour, as well as our beautiful long coastline. In fact cruising the eastern and northern  coast forms part of my own bucket list.
I have a crazy 58-year-old golfer friend and his over 50 bucket list is simple: he has planned to play on as many international golf courses around the globe in the next ten years, a bucket list can be as simple as a life-long dream.
Ad. Article continues below.
Also I have other friends that are ticking off their list riding motor bikes through Turkey, India, Iceland, Bhutan, Peru, Morocco, Italy, United Kingdom.
As you can see, many bucket lists are based around a pastime or a hobby, whatever interest you have doubtless, there will be people the other side of the world, with the same interest so making friends with your over 50 bucket list can be an added motivation for you.
It is important that you work to a goal, you will never achieve your list with a flip-flop attitude.
Take the road less travelled and remain independent, not under the control and influence of others.
Ad. Article continues below.
Originally published here
What's on your bucket list?