Croc attack feared after woman with dementia disappears from care home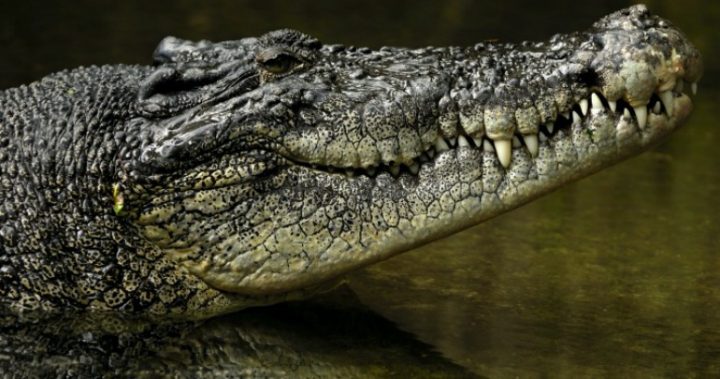 A 79-year-old Australian woman appears to have met a horrific end after going missing from a nursing home in Port Douglas in Queensland.
Anne Cameron, who had dementia, is thought to have wandered into the bushland around the Ozcare aged care facility on Tuesday afternoon and become lost.
Now, police have said that they've found clothes, a walking stock, and "biological matter" beside a creek in the area, fuelling fears Cameron may have been taken by a crocodile.
The Cairns Post reported that the items were found early on Friday morning and that police were continuing their search for Cameron, who only moved to the home two months ago after relocating from Canberra, in the Four Mile Beach area, but that they held grave concerns for her safety. The creek is about 2 kilometres (1.2 miles) from the Ozcare home.
"Because of the proximity of these items and this unknown material located by this creek bank we cannot rule out a croc attack," Far North Police Acting Inspector Ed Lukin told the newspaper.
Ad. Article continues below.
He said the matter, thought to be human remains, was undergoing testing in Cairns.
The Cairns Post reported that at least three big crocodiles were regularly seen in the waterways around the area.
Her granddaughter Isabella Eggins told the newspaper that her grandmother was fit and healthy but struggled with memory loss.
"She has dementia — it's early stages but it's to the point where she could turn one corner and lose her memory and forget where she is," Eggins said.
The Ozcare home offers residential aged care, with specialist dementia care facilities.
Ad. Article continues below.
Its site says it's the only care provider in Queensland that offers specialist support for people with all stages of dementia.
"Our highly trained team of nurses, care workers, allied health professionals, and hospitality staff provide care 24 hours a day, seven days a week in a secure environment," Ozcare says of its secure area for people with dementia. "This allows you to move about the wing as you wish, without the risk of getting lost."
UPDATE: Ozcare releaseed a statement in which Daniel Robinson, the facility manager at the Port Douglas home, said the company was deeply saddened by Cameron's disappearance.
"Mrs Cameron … was on her regular afternoon walk on Tuesday this week when she did not return to the facility," he said. "Mrs Cameron was not a resident of our special care secure unit. Our secure area is home to residents who are placed there under the advice of a medical officer."
Have you had any experiences with a loved one with dementia?