'Critical shortage': Here's what's missing from home care packages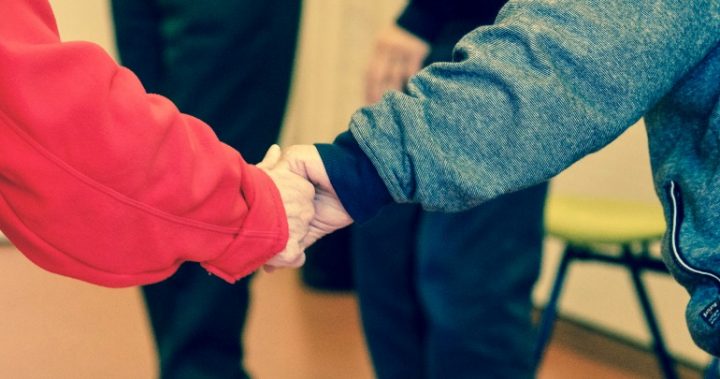 Ask and ye shall receive. That's what's supposed to happen when you qualify for a home care package in your senior years.
But new data from Leading Age Services Australia (LASA), Australia's peak age services body, has revealed that we have a long way to go if we want to truly take care of our ageing loved ones.
Previous data has shown that more than 50,000 Australians are waiting for a home care package, and 35,000 people are receiving services that do not meet their needs.
"While this critical shortage remains the key issue, our research examining the first six months of the program rollout from February – August this year has also revealed a number of aspects of the rollout that we are seeking to work with government to address," Sean Rooney, LASA CEO, said.
In order to qualify for a home care package, a person must first be assessed by an Aged Care Assessment Team/Service (ACAT/S). There are levels of home care packages range from basic care needs (Level 1) to high-level care needs (Level 4). While the same types of services are provided at each level, the number of hours available to a person increases along with their assessed needs.
Ad. Article continues below.
Read more: 'Everything is on the table': New taskforce takes on aged care
LASA sampled 34 of its home care package provider members, which represent about five per cent of all national providers and nearly 10 per cent of home care packages available in Australia.
Of particular concern is that, while available home care packages recently increased by 14 per cent, there's still a significant shortage of high-level home care packages. This is despite the My Aged Care system increasing high-level home care packages in the past six months to meet demand.
The lack of options available for high-needs consumers has resulted in 2.7 per cent of consumers for each package being admitted prematurely to aged care rather than being properly cared for in their own home.
Read more: 'Safety is non-negotiable': Nursing home checks set for overhaul
Ad. Article continues below.
Overall, there was only a 4.7 per cent increase in consumer activation of packages, which means the accumulated unspent home care packages total somewhere between $200-$350 million.
"In the short-term, more work needs to be done to ensure that available packages are reaching those who need the most," Rooney said. "This should include re-allocating inactive packages and utilising the unspent funds in existing packages.
"In addition, looking towards next year's [Federal Government] budget, a significant injection of funding will also be required to address the current waiting list and to make the system sustainable in the longer term." 
With growing concerns over the quality of aged care homes, the Australian government's primary focus lately has been directed towards improving existing establishments and creating new aged care facilities for residents in rural areas.
On December 1, the federal government revealed that it had spent a record total of $17.1 billion on aged care in 2016-17, for services provided to 1.3 million senior Australians – a rise of almost 6 per cent on the previous financial year. Almost 70 per cent of the funding went on aged care facilities. But the government noted that three-quarters of people who received aged care support actually had it delivered via home care.
Ad. Article continues below.
The government has committed $5.5 billion to the Commonwealth Home Support Program that provides services for people who wish to remain in their own homes while receiving assistance, and has announced a program to improve the MyAgedCare site.
"An additional 6,000 Level 3 and 4 home care packages have been made available to support people in need of higher care," Ken Wyatt, the aged care minister, said in the December 1 funding announcement.
It's hoped that these new statistics, and the revelation that hundreds of millions of dollars are going unused because care packages aren't being activated as quickly as expected, will encourage the government to increase the scope and resolve the identified issues for older Australians who would prefer to remain in their own homes.
Have any of your loved ones qualified for home care packages? Do they take advantage of the services, or do they try to do without?