Before you move into a village you need to do this...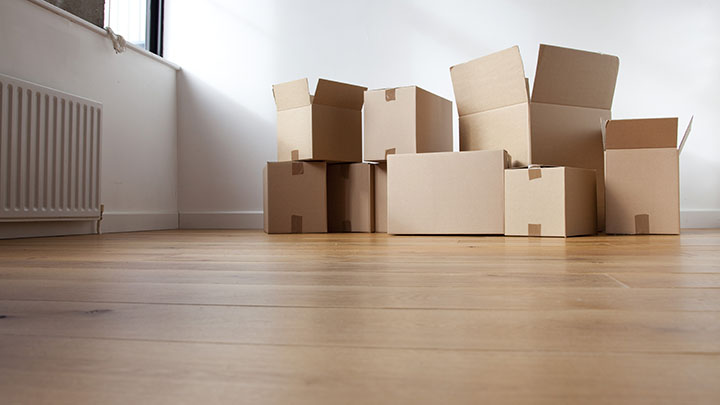 Making the lifestyle change to move into a retirement village can be one of the most exciting times in your life. When you decide it is time to embark on a new adventure, a new chapter of your life that is designed to make you happier, healthier that makes living easier, you have every reason to smile. But as an older Australian, before you do this you need to do one big thing that can often be daunting just to even think about: downsize.
A family home is filled with things that accumulate over the many years you live there. People find family heirlooms, wedding gifts from 40 years ago, children's school books, photos, a collection of handy man tools, sewing kits and arts and crafts baskets, clothes that haven't been worn in 20 years, books that haven't been read for ten and so many other things that are "nice" to have but are completely unnecessary.
Because there is so much of this stuff and a lot of it holds strong emotional ties too, downsizing can be so difficult. As humans we tend to put off doing things we don't like and downsizing fast becomes one of the things on the "procrastination list"!
The good news is that downsizing doesn't have to be so difficult. As long as you prepare yourself for the task ahead, have strict guidelines for what is to stay and what is to go and have a merry band of helpers so it's not a one-man effort, you'll be cleared out and downsized in no time.
So once you know what kind of home you are moving in to and have an idea of the space and lifestyle, you can get serious about downsizing. To help you, here's some guidance on how to make it stress free and an easier task than it seems.
Ad. Article continues below.
1. Prepare yourself
Preparing yourself is often the difficult task – especially for women. To make downsizing a pleasant experience you have to accept parting with some items that may hold sentimental value. There are ways you can take the spirit of these items with you, which can make the transition easier. Old print photos can be scanned to a computer to keep forever. Old books that you might have once enjoyed as your first novel that hold value that you think you'll still read can be found online and downloaded to handheld devices. Family heirloom furniture and belongings can be distributed amongst other relatives – offer it to the family on a first in first served basis that way you know it is going to a home that appreciates it.
2. Make your guidelines
Ad. Article continues below.
It's important to have strict guidelines on what to keep and what to disperse in different ways. Organising and downsizing expert, Rebecca Carlow from Raw Beetroot Organising Consultants told us that a good way to start is with the important things. "Start early and make a list of the items you love and can't do without, then edit heavily the items with no sentimental value" she said. Then with the "throw out" pile, establish if it is going to charity, being sold through a dealer, Gumtree or on eBay or being given away. Have strict guidelines on what items go where to make sorting and distributing easier.
3. Find helpers
It's a lot easier if you have help. Friends and family who you trust and can give a couple of hours on a weekend are a great resource – just pay them with lunch! Grandkids make great helpers especially as they can help with cleaning and the older ones can help to lift things and even make decisions about items. If you are worried about what to keep and making the big decisions there is always professional help available, just ask the village if they have an organising consultant they can recommend!
Ad. Article continues below.
Downsizing is an important step so you want to do it the right way. Tell us, have you downsized? How did it go? What advice can you share to others that are doing it too? 
This article is sponsored by Aveo retirement villages. For more information on your lifestyle options take a look at the Aveo website or call 13 28 36. Please note this article was written independently by the Starts at 60 team as it provides insights to, what we feel is, valuable and relevant content for our community.