A spontaneous decision and a change for the better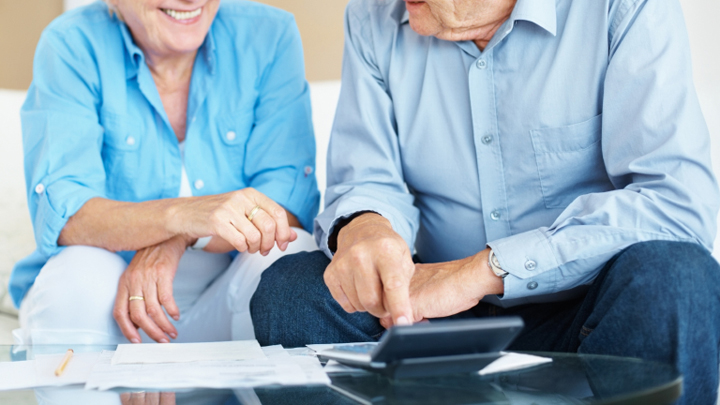 You don't need a plan to have the perfect retirement; you just need the courage to take the steps. Marilyn and David are living proof; they made a spontaneous decision to change where they live. They say it was the best thing they've done in recent years.
David and Marilyn had raised a family, travelled the country pursuing successful careers, turned a big house into a family home and despite a few health issues along the way they were happy.
David said the family home and the quarter acre garden eventually became difficult to maintain. "The drive to visit our son James and the grandkids seemed longer every time," he said.
Marilyn and David had discussed moving closer to the family and downsizing but after putting years of love and hard work into their house a big move wasn't on the radar.
On the way to visiting their son they drove past an over 50s' lifestyle resort. They had passed it several times but hadn't stopped to find out what was on offer.
Ad. Article continues below.
One Sunday in November 2013, David decided to phone the resort and arrange a tour. Although they weren't planning on making a move anytime soon, he thought they might as well see what it was all about.
Marilyn was a little sceptical but after looking at the website and the site plans she agreed to look at the resort. "I'll only consider it if we could get a Jabiru design on Bottlebrush Road with a nice view," she said.
David and Marilyn arranged to tour the resort. Marilyn says they were greeted by the sales manager and taken on a golf buggy tour. "The resort was still under construction but we were able to see a partially completed display home.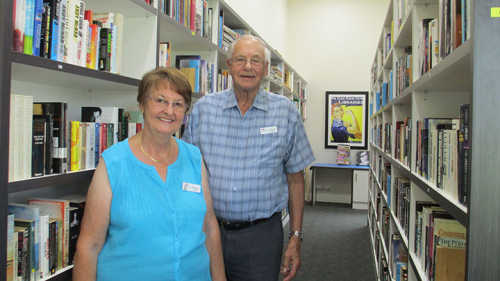 Ad. Article continues below.
"We couldn't believe our eyes. The display home was as we had dreamed, a Jabiru on Bottlebrush Road. The manager took us through the house and when we saw the view our jaws dropped, it was spectacular," she said.
They were impressed with the house and the resort so they decided to bring their son and his family back for a second opinion. Their son advised them to put a deposit on the house right away.
Now David and Marilyn are happier than ever. They sold the family home within three weeks and moved into their new home in January 2014.
Marilyn says they were able to customise the finishes and purchased all new furniture.
Ad. Article continues below.
"The house is very large and open plan with a veranda and two bedrooms; it never really felt like downsizing." David said it was a big move. "We've got no complaints, the atmosphere here is fantastic."
David and Marilyn love the resort lifestyle at Living Gems Opal Gardens. They play an active role in the community as library coordinators. David said it might not seem like a social hobby but it is. "We might spend 30 minutes organising the library but the walk back to our home often takes very much longer because we get talking to our friends on the way," he said.
Marilyn has joined the craft group and they both attend the on-site social events. "It impressed us that people can invest in the community as much or as little as they like.
The resort comes under the Manufactured Home Act so we own our home completely. We've been able to build a beautiful vegetable garden.
"This spontaneous decision was out of character for us but we are so glad we went with our feelings and put the deposit down on the first day. We would advise anyone who is thinking of moving to a lifestyle resort to look forward towards something new rather than regret what is left behind," she said.
Ad. Article continues below.
Have you made a spontaneous decision like this? Would you consider following Marilyn and David's move? Share your thoughts in the comments below…
This article has been sponsored by Living Gems Lifestyle Resorts for Active Over 50s. Living Gems is recognised as an international over 50s housing industry leader. Independent industry monitors presented Living Gems with The Best Over 50s Housing in Australasia Award last year. These lifestyle resorts have now been nominated for The Global 2015 Best in the World Awards to be announced in London later this year. Contact us now on 1800 785 594 to discuss the best active lifestyle options for you.