5 flowers you can grow in spring to get your garden blooming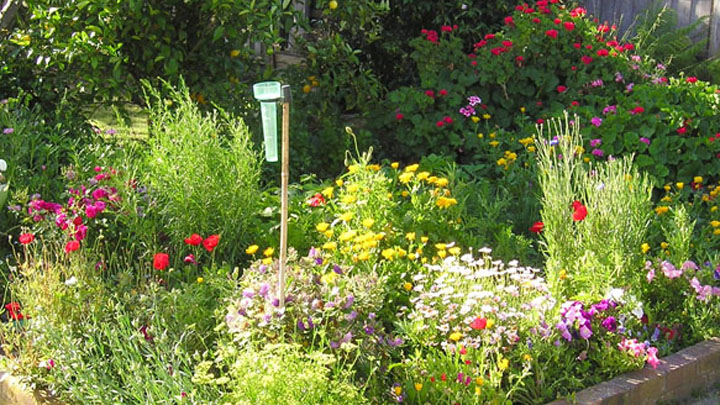 Just about every plant flowers in spring, which is why there's no better time to get out and plant some flowers in your garden.
There are so many different flowers you can grow, but these five can be grown just about anywhere and with ease.
They're sure to brighten up your garden in next to no time!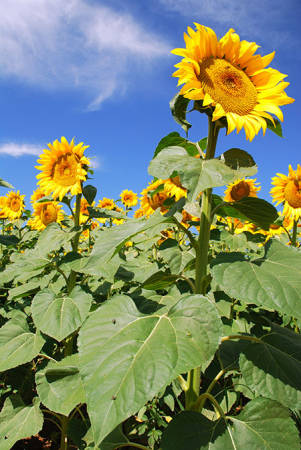 Ad. Article continues below.
1. Sunflowers
You can't help but love sunflowers. Whether you want to grow tall sunflowers with massive flowering heads or a small variety for your garden, they'll thrive and colour up your garden throughout spring. They're easy for you to grow from seeds, and if you want to keep them growing and flowering, trying planting them every two to four weeks between August and January. Try to plant them around 25cam apart in well drained soil with full sun. They'll attract insects and native birds to your gardens, and you can watch them move their flowering heads to follow the sun throughout the day.
Ad. Article continues below.

2. Hydrangea
Whether you want to grow them in large pots, tubs or your garden beds, hydrangeas will flower in a range of colours for you. The flowers of hydrangeas reflect the pH level of your soil so depending on your pH level you could end up with purple, blue or pink flowers. Your hydrangeas will flower from later in spring through until autumn, but that depends on the climate you're in. They will grow from cuttings if you know someone who has them already, and they're frost hardy. Just make sure you grow them with some protection from the sun and wind, and water them well in dry and hot weather.
Ad. Article continues below.
3.Hibiscus
These flamboyant flowers can be grown in many ways in your garden. Whether it's in a pot in your courtyard, around your pool or as part of a hedge in your garden, all hibiscus needs is full sun and well-drained soil to thrive. They'll flower in a range of colours from winter to summer, and grow in just about every part of Australia. If you live in a colder area, try growing a frost resistant variety in case you have a burst of unseasonal cold weather. As the weather gets warmer, make sure you add some mulch to the hibiscus to stop the soil around the plant from drying out.
Ad. Article continues below.
4. Daylily
With their colourful flowers, daylilies are a popular addition to any garden at this time of year. Daylily flowers will keep your garden blooming from spring through to autumn, although each flower only usually lasts a day. Daylilies are hardy, drought, frost and wind tolerant and will thrive in most gardens if they're well fed, mulched and planted in full sun.
Ad. Article continues below.

5. Vireya
These shrub-like flowers grow year around, although they flower less in summer months. You can grow them in a range of shades from pinks and reds to white, yellow and orange. While the vireya flowers can be grown across the country, they are susceptible to frost – so you should try to keep them protected from any unexpected bursts of cold weather. When planting your vireyas, make sure they have some shade and a free-draining soil with some compost. They will grow happily in pots if you only have a courtyard or small area.
Ad. Article continues below.
Do you grow any of these flowers? What flowers are you growing this spring?