Youth Dew and Pan Stik – the beauty of the 60s!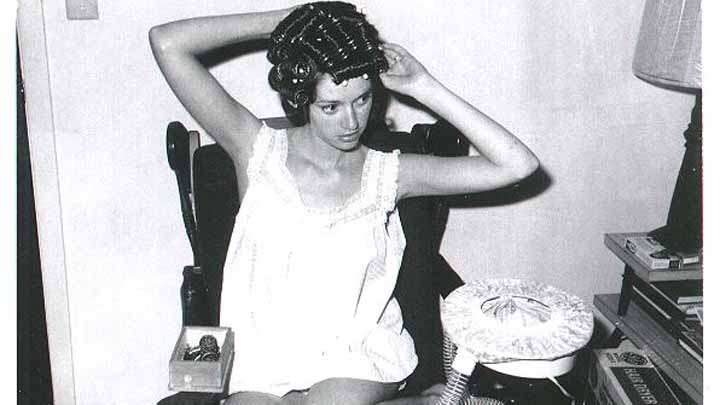 Getting ready for a night out in the 60s called for serious help. There was the cleansing with good old Ponds cold cream, then the tea bags over my eyes to make them sparkle. A splash of witch-hazel to 'wake up my skin'.  Then came the makeup…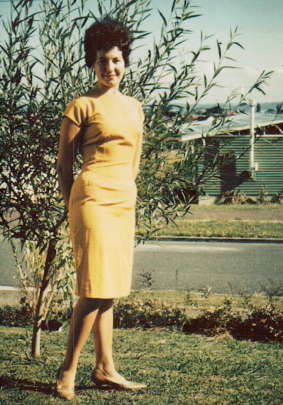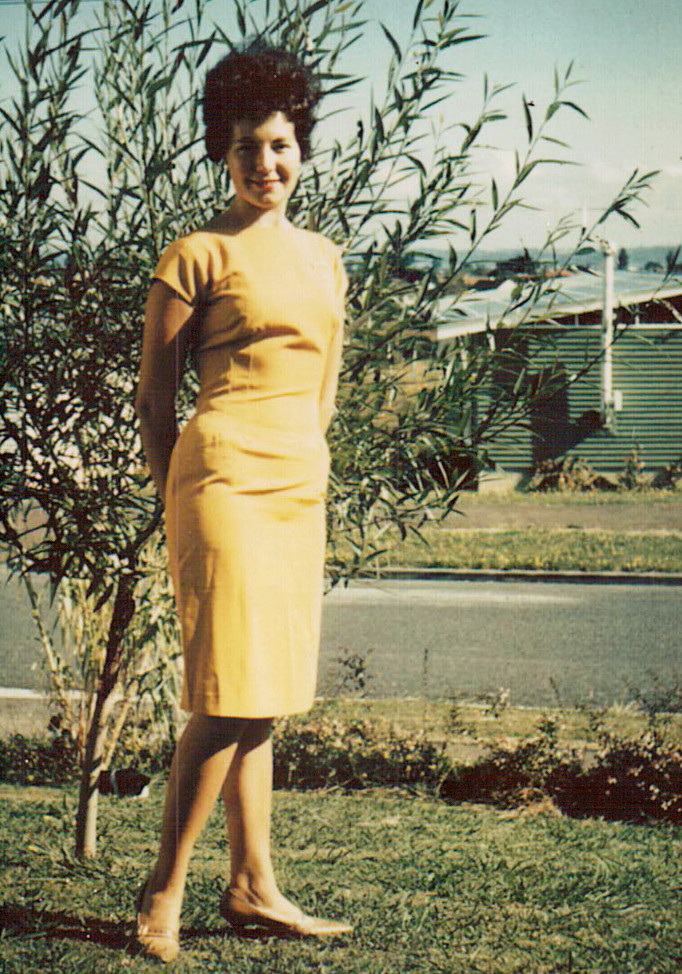 I tried Pan stick, who remembers that thick stick of tea coloured goo? It felt like wallpaper paste on the skin and made me look very ill, so mostly I used the cheaper fluid make up from my local chemist. My hair was rolled up with some 'setting lotion' applied first, then the torture of rollers. I tried wearing them at night once, but that was beyond a joke I threw them out one by one all over the bedroom floor. My mother in law had a pretty hair net she wore at night to prevent her 'set' being ruined. One of my Aunties told me I must never comb out my hair after having it done as it would last longer. Of course this was pre 1960, as I was married in 1959. She was wasting her breath as you will know if you see what my wild hair looked like.
Later make up was almost forgotten as I managed to cope with three children under four. Yet I still 'did my face' before leaving the house. I always wore some eyebrow pencil and lipstick, and a bit of combined powder and foundation. Even as I struggled with a pram with one small child sitting on it another holding it, and the baby in it, I tried to look presentable. Money was tight, so my beauty budget was very low on the list of essentials. Mostly I needed hand cream for my washing day hands. Two in nappies at night and very few disposables used for the new baby meant a lot of scrubbing.
By the time the wild 60s really got going I was also taking more notice of how I looked. A friend used to go to London and buy make up for us from Biba. Carnaby street and the whole London scene was very much the centre of the world we were told. Rare shopping trips to Biba made me feel I was visiting a shrine. The décor was all black and gold and trendy. The make -up I loved was almost a shade of yellow, it was in a small black pot, and I just loved it, my slightly ruddy skin needed the colour to tone it down. I was sad when Biba was no more.
Perfume we used was Youth Dew, and Blue Grass, Intimate and a lot of subtle oils from the body shop. Some went for Patchouli, and most parties reeked of it, but I loved White musk.  White Linen by Estee lauder was also beautiful. Hair products were evolving, and there were more gels and lotions to help tame my mop.  Still no straighteners though, long hair was ironed on the ironing board.
Ad. Article continues below.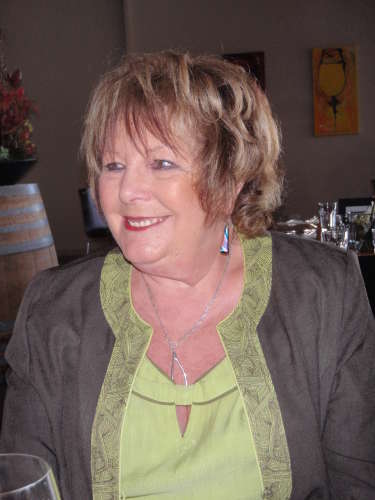 A beautiful bath was often the start of a special evening, soaking in a bath full of scented bubbles was perfect; I used an oil called Fenjal. Now we have no bath, only a shower and think perhaps its best, as if I tried to get out of that deep bath now I would need the fire brigade. I can't even use the spa if we stay in a motel, as it needs a hoist to remove me.
Things change, the range of make up is vast; the hair products mind-blowing. I now use one brand that suits my skin colour, in a light tan shade, lipstick is often from the Avon lady, and I buy pencils and mascara according to my whim, mostly from the cheaper brands, or when they offer them half price. My skin care is very simple, Baby wipes to cleanse, some of husbands Q10 to moisturise at night, and a day moisturiser that cost very little too. My hair products are a wax I use to tame my hair sometimes and a 'clay; yes clay, which gives my thin hair body before I use the straighteners, or the curling roller.  The funniest thing that happened to me beauty wise? When I applied a green mask and was resting on the bed, the three children came looking for me, and they nearly freaked out. I not only had a green mask on my skin, but had cucumber over my eyelids; it almost took therapy to make them forget that episode. Yes, beauty can be scary too.
What beauty memories do you have from the 60s? What products did you use? Share your stories with us in the comments below…