Your ten step guide to getting a job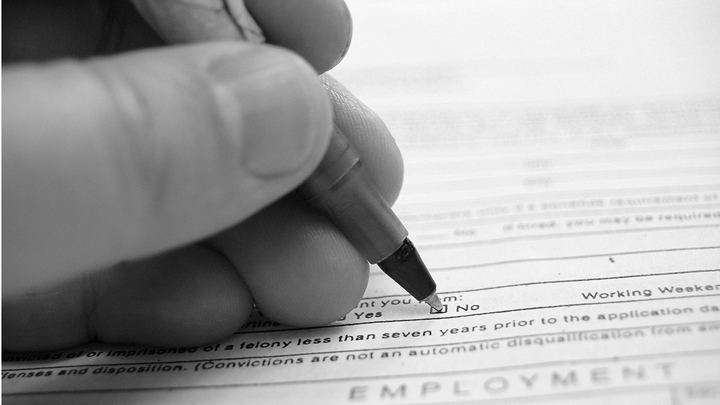 Recently I read an article written on how not to lose your job.  I'd like to take a more positive approach and focus on things that might help older jobseekers to get a job. With talk that the pension age could be extended until 70 years old, there is a good chance that we will need to stay in the workforce for longer in order to sustain our lifestyles. Make sure you consider these tips before you head in search of a new job – they could prove very rewarding.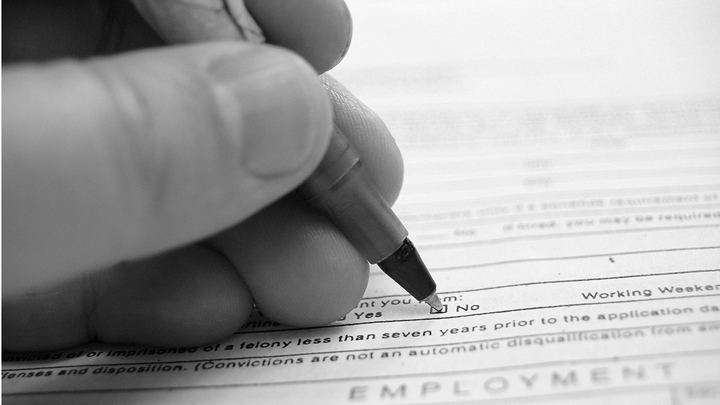 Here are 10 hints that you may find handy in your job hunting.
Ad. Article continues below.
1. Don't give yourself application burnout.  We continuously hear how jobseekers have applied for over hundreds of jobs.  Serious job hunting is about quality, not quantity. Read the job advert and ensure you clearly understand exactly what the employer is looking for and if you haven't got the "must haves" then don't apply.  You couldn't consider such an application as a serious application.  Bulk applying detracts from quality applications.
2. Clarify what the job entails if you are unsure.  If you are not totally clear about the job advertised then contact the company and speak to the contact person and clarify any queries you have.  You can't write a top application if you don't understand the job.
3. Don't send the same application for every job.  Employers can tell in a heartbeat applications that are not focussed on their job.  Often their reaction is one of 'if you aren't going to take the time to do a proper application, then I'm not going to waste my time reading it'. These are time poor employers looking for the best person for the job.  Someone too lazy to make the effort to address the specific requirements of the job has a very low possibility of getting an interview.
4. No more than 2-3 page application.  Employers are looking for what experience and skills you have that make you the right fit for the job, they don't want your life story.  There are various styles of applications and one or more will be right for you.   Don't have wordy applications; use your words wisely, sparingly and always, always do a spell check and proof read.
5. Do include a carefully worded cover letter.  Cover letters are an introduction to why the employer should spend time reading your CV and ultimately employ you.  Your cover letter needs to sell what you would bring to the company and needs to quickly catch the eye of the reader/s.  There has been some debate about this lately, I can assure you the employers we speak to expect a cover letter attached to the CV.
Ad. Article continues below.
6. Don't use trendy or unusual fonts and colours in your application.  You need your application to stand out for all the right reasons, not the wrong reasons.  You want the reader/s to find the application easy to read in terms of style, font, colour and overall readability. Different fonts, styles and colours will make for a difficult to read application.
7. Do your homework before an interview.  Don't turn up to the interview 'cold'.  Go onto the internet and read what the business does, the objectives, mission statement, products, any HR information they have, for example do they offer flexibility with working hours, do they offer further training.  Know as much as you can about the company, they will expect you to have shown some interest and done some research and may even ask you a question to reflect this.
8. First impressions are critical.  The first impression you make on the interviewer/s is critical and may be the difference to getting the job or not.  Acknowledge all interviewers by shaking their hand and repeating their name, for example… 'Nice to meet you Robert'.  Make sure your hair and clothing is appropriate for the job you are applying for.  Don't wear 'loud' colours, strong perfumes or after shave, heavy make-up (for the ladies).  Be confident but not arrogant, be polite at all times.
9. Answer the questions.  This may sound silly but I have sat in hundreds of interviews and too often the applicant is telling you what they want you to hear and not answering the questions.  If you are not clear about the question, ask for clarification; state that you are not sure you have understood the question, don't just go ahead and hope that you have answered it.
Ad. Article continues below.
10. The final steps.  Always have several questions ready for when you are asked at the end of the interview.  Some questions might be:
Is this a new position or was there somebody in it previously, if not new why is it vacant now
If you were to be successful in getting the position what would be the 2 most critical tasks to be done and why
What do the interviewer/s think are the 2 most challenging aspects of this position
As an older jobseeker I am aware that some employers are reluctant to employ people over the age of (say) 50, given I am over that age do you have any issues regarding my age that I can have the opportunity to address.  (This way you may be addressing the elephant in the room).
Always thank the interviewer/s for their time, leaving that lasting good impression.
Have you recently attended a job interview or got a new job? What do you think helped you in securing the position?