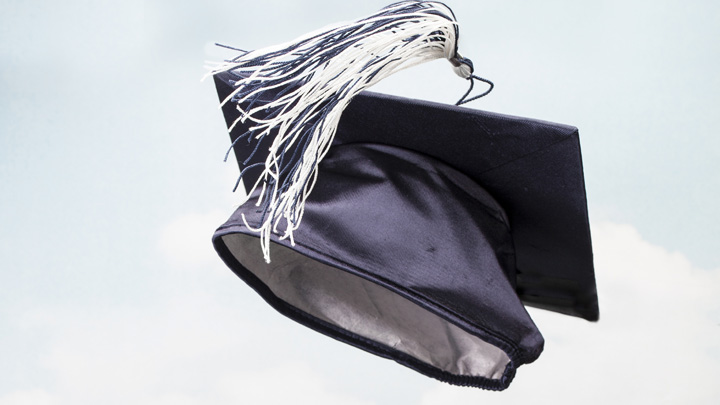 53 years ago, Warren wrote this when he graduated school. 
Your last year of school should reflect in you all, many pleasant memories of happiness, tinged with smaller moments of sorrow. Most of the students in the lower classes view the year 12 class with a feeling of jealousy.
To them, the last year at school is the last year of homework, the last year of endless good mornings and the last year of report cards and the subsequent punishment.
Your last days of school to them, is the beginning of freedom from the harsh voices of school teachers and the agonies called examinations. On the other hand, your elders repeat daily that "school days are the best days of one's life";
Ad. Article continues below.
They will tell you that life is a continuous struggle for existence, burdened with the weighty problems of keeping alive the family. They are further trodden upon by tax payments in a variety of ways and charity workers asking for donations to a dozen different projects.
From this you will understand why the older heads are bald! Caught between two extremes of opinion, it is understandable that you find it difficult to make up your minds. The future should present you all with a challenge.
Perhaps you will find yourself as an insignificant cog in the big cycle on life or perhaps you will find yourself in the not too distant future as a leader of men or women as the case may be.
What you shall really be, you probably don't know. Perhaps you will be a humble school teacher with 40 little rascals to harness and tame. Perhaps you will be a faithful parent, reading and re-reading the book, "Cheaper by the Dozen". At saner moments you will wonder about your many friends and comrades from school.
I know that it will be difficult to say goodbye to the many teachers who have grown dear to your heart throughout the years. "Parting is such sweet sorrow", said Shakespeare.
Ad. Article continues below.
Your last days at school will be crowded with some of these thoughts. However the mirror of the past and the crystal of the future are in front of you. You should remember every previous moment of the present. That soon will be no more.
In these last hours you should seek to re-live the many years of happy comradeship, knowing that when you say goodbye, you shall carry with you these sweet memories, memories that cannot fade, even in the cruel desert called life.
Do these words bring back memories for you? When was the last time you saw friends from school or attended a reunion? Tell us below.