'Writing gratitude letters had a big impact on my relationships'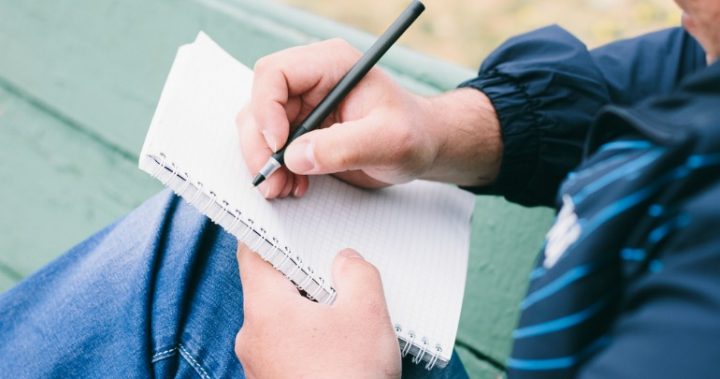 A blog friend shared this You Tube clip with me some years ago:
After watching it, I wondered to whom and why I might write a gratitude letter. Around that time, I was about to experience the first anniversary of my father's death.
This particular blog friend stayed online with me the day of his anniversary. She didn't have to, but she did so I wouldn't feel alone at the time. So, I said to her that I would write her a letter of gratitude for being there for me on that day.
When I told her that I had written to her, she announced that I then had to read it to her over the phone.
Ad. Article continues below.
Calling her – she lived in the US – was a challenge for me and one I found difficult as I knew what I was going to say was an emotional issue. But I did it, and she was so kind and gracious in understanding how important she had been to me that day.
I found it an uplifting experience, once I got beyond the terror of actually reading it to her.
I wrote three other letters in the coming days. One to a cousin I was close to, one to a pen friend I had in Europe. The pen friend in Europe was a challenge as her English was not very good so I made sure she had a copy of my letter to follow as I read it.
My final letter was to a mate and his wife whom I have known since my school days. But I did theirs differently. I had to go to their house as we were going out together, so I sat with them in their lounge room and read it to them. That was hard as I had to look at them but what I said, I meant, and it did impact on us all.
You read about people writing letters of all sorts of variety, and sometimes it is important to tell the people who have impacted on you that you are grateful for them being in your life.
Ad. Article continues below.
I am sure the act of writing an open letter, be it in praise or gratitude, to complain or to correct, each in its own way allows us to express how we feel.
They are our words, given freely and, as a good friend of mine would say, "You can take it or don't".
Have you ever written a letter of gratitude to let someone know how you feel?