Why Jacqui Lambie's right, women are their own worst enemies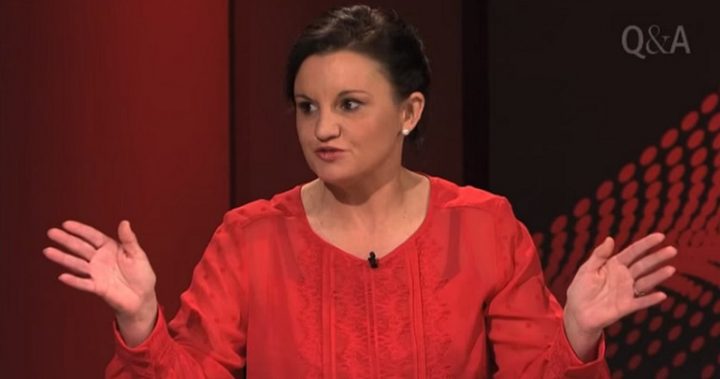 When she first came on the scene, I thought former senator Jacqui Lambie didn't have a 'bean between her ears'.  I still don't agree with some of her views but what I do admire is her forthright, honest and direct approach.  And on her latest statement, that "women are b******", I would have to agree!
I've never liked women en masse!  They can be cruel, they can be bullies, they gossip and they can be just downright nasty, right from when they first learn to talk! In business, they are their own worst enemies, rarely supporting each other, rather just beating their way to the top. 
I know. I've been subject to it in my working life, witnessed the nastiness that they can inflict on their female (and male) work 'mates' and truth be known, in my working life, the most supportive and encouraging have been my male colleagues.
Don't get me wrong, I have some truly beautiful female friends (just a handful) with whom I have been friends for more than 30 years BUT my BFF (best friend forever) is a man! 
Almost 27 years ago he became my boss but we also became friends. I've watched his children grow up to be accomplished, successful adults. I've been invited to all their weddings (two still to come) but most of all, he has been my greatest advocate, a support through 'thick and thin, and I'd like to think that I have been his. He's seen me through two episodes of treatment -resistant, severe clinical depression, two consecutive diagnosis of breast cancer, financial disaster and I've supported him through his own trial with cancer and financial trouble … He has my power of attorney and I trust him implicitly.
Ad. Article continues below.
Whilst I love my 'girl pals' (my sister included), women tend to be a little self-focussed. Calling out for help when they need it but not always offering it when I've needed it.
Maybe I should have been born a man? Goodness knows, I can't sew, knit or crochet, I hate shopping (often telling my husband how fortunate he was that I didn't like shopping) and am a very ordinary cook.
I have to agree with Jacqui in this instance. Women can be b******, but by the same token we are incredibly strong, resilient, intelligent individuals and should stop seeing men as our adversaries (we marry them. for goodness sakes, and our sex lives would be awfully dull without them). We should support each other in the workplace, at school — in fact in any way we can!
What did you think of Jacquie Lambie's statement about women? What are your thoughts about women being their own worst enemies?
Keen to put pen to paper, or fingers to keyboard, to share your thoughts with other 60-pluses? You can sign up as a contributor and submit your stories to Starts at 60 here, and join the Starts at 60 Bloggers Club on Facebook here to talk to other writers in the Starts at 60 community and learn more about how to write for Starts at 60.