Willing and eager, why volunteer?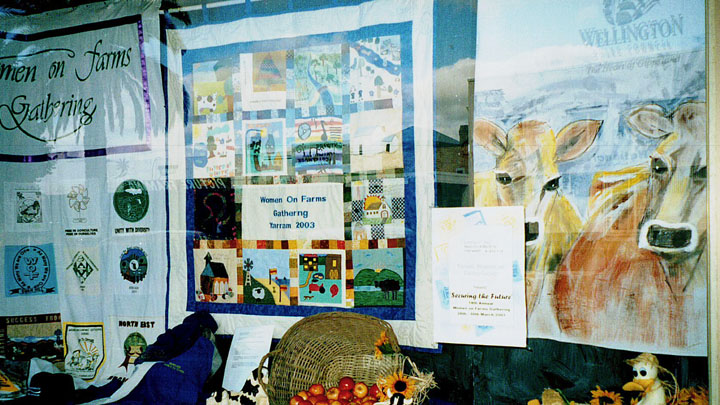 Her back is slightly stooped as she trundles down the street with her jeep, inside three sponges for the stall. Alma makes the very best sponges you will ever taste, she bakes every day for charity stalls, and she will be 100 years old in August. She is just one of many, and the town would die without them.
The small place we live has 2000 or so people, I would estimate many hundreds are volunteers. They man the tuck shop, the footy bar, lifesavers patrols. Women well past working age put in long hours for the Lions, CWA and Rotary. They work selling tickets in the cold collecting money for Legacy widows, and the RSL. Another group keep the Historical society functioning. About a dozen dedicated ladies raise money for the hospital, most of them are in their seventies and eighties, yet they are the workers with the energy!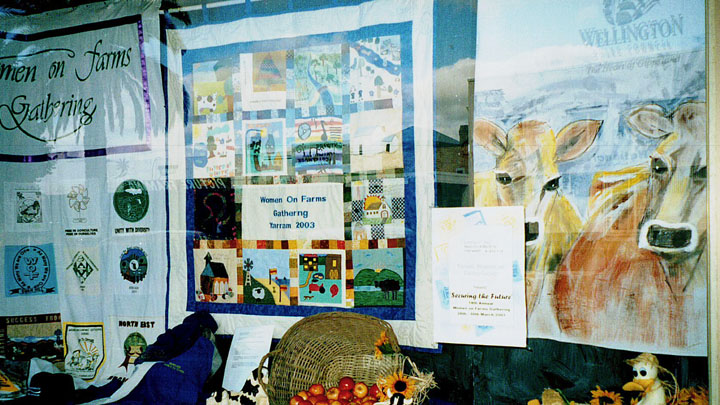 Ad. Article continues below.
I have a friend who I am proud to say is the example we should look up to. She visits a terminally ill man, helps at the tuck shop, encourages those with reading difficulties; She also gives generously to any cause she learns of, and does meals on wheels, and just in case there is some wasted hour she makes a visit to the hospital where she has played cards with a lady suffering from dementia for many years. Now she just visits for special treat days as the lady has deteriorated and is unable to play cards.
We have done our bit too. When we first landed in this town we were gathered in by the Lions Club, which really means being committed to doing wood chops, firewood gathering, hamburger making sausage sizzling and making mountains of sandwiches. We even went to an island off the shore once to clean up after some bad sportsmen had left a mess. We have helped at the Lion's village in Licola , we cleaned up after some youth groups had stayed for a holiday. We did meal on wheels and found that deeply rewarding. It is so sad that you want to spend time with every lonely person who answers the door.
My husband was on the board of the hospital, the club and the kindergarten. He was president of Lions when we had a huge convention here. Masses of work, but so rewarding We catered for the needs of 500 visitors, every meal and every minute we looked after them. I knew what it felt like to do a 16 hour day, and then dance at the dinner dance that night.
We were so keen on art and art shows that for about five years we both did as much as we could to help Rotary run the yearly art show. This is a huge part of Easter here, and a wonderful draw card. My husband used to send out the hundreds of entry forms, keep track of the artists to be contacted then help with the physical side of actually putting the paintings on the hooks, and setting everything up. Every Easter was spent either cooking hamburgers and steaks for the Lions or working with Rotary, these last few years are the first ones we have been free to just be in the audience.
Ad. Article continues below.
I have not been quite as prolific as my husband, but I was 'roped in' too. "Women on Farms" had to run a convention, I was asked to decorate the hall for the dinner, making all the table centres too! I filled the stage of the theatre with greenery and used hay bales; and put cow portraits and apples in windows in the town. I was not experienced, I just had to 'wing it'. The whole weekend was amazing, and we had a brilliant last night together. The inspirational speaker was a woman born without legs. Severely disabled she fired us up, so I gained a lot from the event. Some of the stories the rural women told have stayed with me. Everything we do has some effect.
We do less now, my husband will be 80 next year after all, just helping to man the Courthouse Art Gallery and Information Centre is enough. We also have our name down to do Meals on wheels if they ask. If someone needs a pamphlet or a poster my husband does it, and I am always willing to make a floral table centre or help at a dinner if needed. I work with disabled younger people once a fortnight and gain so much from them, some days are challenging, but I would not change a thing, I come home with a warm place in my heart when somebody hugs me, or says they enjoyed the day.
So if you have the chance give volunteering a try, you gain so much from it.
Are you a volunteer? What organisation do you work with and what do you do?