Why indeed! It's not convenient, it's boring and it's too complicated. You know you should, but you're not motivated. Maybe you need a reason.
Exercise will make you fit.
Exercise will help you lose a few kilos.
Exercise will firm and tone your body.
Exercise will make you stronger.
Exercise will make you feel alert and alive.
Exercise will help prevent arthritic conditions.
Exercise will improve back ache.
Exercise will help work out tension and make you feel relaxed.
Stop press! Recent studies show that a healthy lifestyle can reduce the likelihood of developing dementia by 60 per cent. The most important component of the healthy lifestyle described in that 60 per cent reduction was regular exercise.
Pick a good reason then contemplate what form of exercise appeals.
The gym workout.
Walking/jogging.
Swimming.
The skipping rope workout.
Trampolining.
Ad. Article continues below.
Perhaps something more exhilarating.
Sailing.
Horse riding.
Skiing.
Roller/ice skating.
Golf.
Tennis, squash.
Cycling.
Obstacle course racing.
Maybe the discipline of set-time classes will suit you best.
Dance — try the new exercise dance class DDMIX.
Yoga.
Karate/judo.
Corpão — a South American take on kickboxing.
Aerobics.
Fitness technology
Ad. Article continues below.
Since the beginning of 2016, wearable technology and health and wellbeing apps for your mobile devices have been the number one fitness trend. There are a range of options (and I'm sure advantages) for such technology, including:
Yaye — an app that assists you to form an exercise group with friends.
Jawbone — a bracelet that will track your sleep and fitness.
Withings Activite Pop — a watch that can monitor walking, running, swimming and sleep.
Moov Now — An exercise and fitness tracker that will give regular updates in a spoken voice.
Missfit Shine 2 – An action tracker that can wake you up, alert you to texts and phone calls.
They all sound marvellous but needless to say, I haven't tried any of them — might come under the "too complicated" heading or maybe TMI.
Many exercise activities, whilst not boring, will be complicated — membership, rosters, time coordination, you may need a partner.
Let's discuss the workouts which are free, easy, convenient, interesting and uncomplicated. Of course! Walking and jogging. We all know how to do it and it might be easy to fit into your current routine (or get up a bit earlier). Win, win — walk to work or the shopping centre and save money on transport costs whilst burning up kilojoules for free.
Ad. Article continues below.
My personal routine
The alarm is set for 5:45am. Cup of weak tea in bed to help me wake up. Rise at 6:15am and throw on my jogging gear. Quick face wash and some protective face cream. A few warm-up stretches and I'm out the door.
I cover about 2km, walking and jogging. Five hills are included and several rests. Often meet others walking/jogging and stop and chat. Adore the dawn chorus, the sunrise, pretty gardens I pass and watching my sleepy small town come to life. Home about 7am and ready for breakfast at 8am.
If you prefer to walk rather than jog, remember that the secret to success is to include those hills.
I like to exercise daily and my days off are wet days or when I am away from home. At least 20 minutes, three days a week is recommended.
Ad. Article continues below.
If you enjoy your iPod music as you exercise, load 'Simply The Best' by Tina Turner to keep you going and The Hallelujah chorus to get you up the hills!
Leave your water bottle at home; it will upset your balance and rhythm. Drink water before you exercise and when you finish.
Expect to puff and pant — you are exercising your heart and lungs too.
Getting started
No matter how unfit you are you will be astonished at how much easier your exercise routine becomes over the first few days. Take it easy to begin with — if you go too hard at first, you might become discouraged and give up!
Ad. Article continues below.
Begin by exercising for about 8 minutes (not counting stretching exercises). Maintain this for one week. Second week, increase to 12 minutes, third week 16 minutes, fourth week 20 minutes. If this is hard to achieve, only increase every fortnight or every three weeks. Be flexible and careful not to push yourself too hard too soon. Expect sore muscles at first.
What to wear
Layers are the key and, if walking, you might like to use a backpack for storing a jacket/wind-cheater.
Wear sports bra and shorts (tights in winter), socks and good running or walking shoes — expect to pay about $150 for the shoes. I like to keep a bare midriff for comfort, but do add a long-sleeved T-shirt in winter. Gloves are good on frosty mornings. Take care not to overdress because you will be moving briskly, puffing and perspiring up those five hills.
Walking is suitable for everybody — the elderly, the overweight, the pregnant and Hillary Clinton, at 69 is a terrific advertisement for walking — her exercise of choice. Set the alarm a little earlier, buy the new sneakers, open the door and off you go. You don't need me to tell you why.
Ad. Article continues below.
Do you have an exercise routine? Tell us about it. What reasons do you have for regular exercise?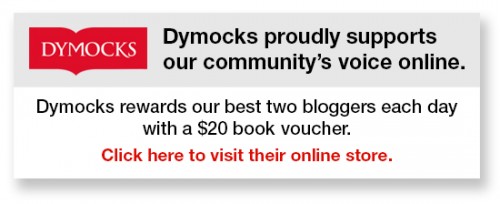 To write for Starts at 60 and potentially win a $20 voucher, send your articles to our Community Editor here.