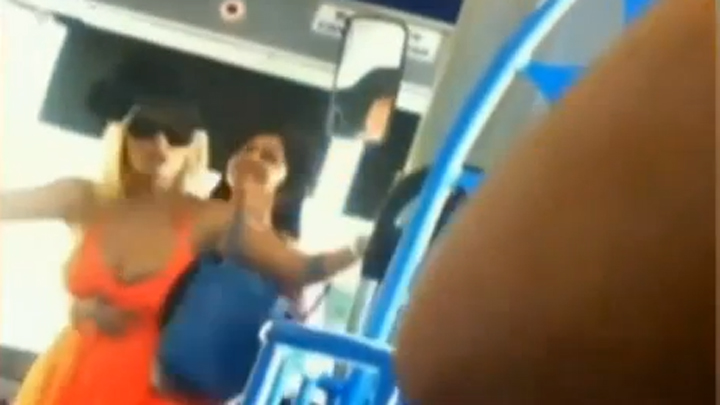 They got onto the bus, looking very glamorous. Short skirts, silky hair, all the additions that can be used to enhance. Two girls with the world before them, all their lives to live. Yet the fame they have encountered is not the Hollywood dream. Their svelte beauty harboured much blacker emotions. Beauty sure is only skin deep, because there was no beauty in what they did next.
They were the two girls who attacked (seen on camera) a blind elderly man.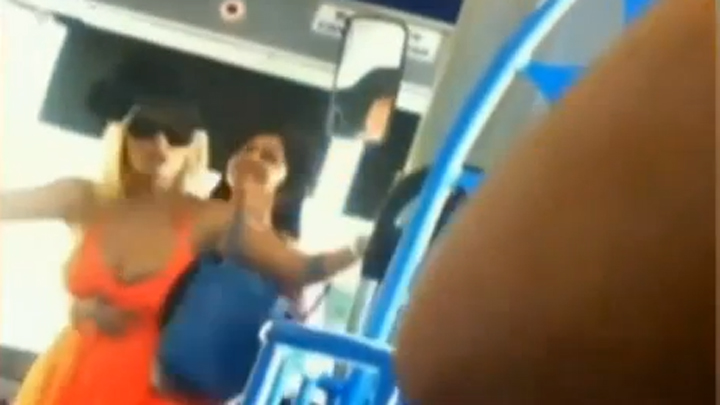 Ad. Article continues below.
People stood back frightened to intervene, I probably would have done so, because I am stupid and a quarter Irish so can stand no injustice or cruelty. For me the boiling blood would have masked my fear. I probably would have ended up in intensive care. I have done the same thing before on trains in Melbourne. But that was a while ago so I might not be game now.
Thank goodness the young girl filmed it, she was too small and scared to intervene, at least there is evidence!
So how much do we know about them, nothing so far, but it will come out. Who taught them to hate? Who stood back and let them 'be themselves'? Was it a no discipline house? Or was it a 'we don't care' house?
Even worse to contemplate, what sort of mothers will they be? the example of behaviour is going to be poor at least, lethal in fact.
I hope some justice is delivered, but have sneaking feeling they will get off with no real punishment. Reckon I could make a list to frighten them.
Ad. Article continues below.
No more false nails, no hair extensions, no phone, no Facebook or twitter, all money earned to go to an aboriginal charity. No late nights with a curfew of 9pm, no music, washing up to be done at home, at least three times a day. Ironing for the whole family to be done weekly. Then at the end of it they have to spend one month in a nursing home dealing with showers and toileting, and feeding the residents. Any bad behaviour and they do another month.
Reckon that might work?
Who do you think is to blame for the values and actions of these two girls? How can we find a solution?