When it's time to say goodbye to your pet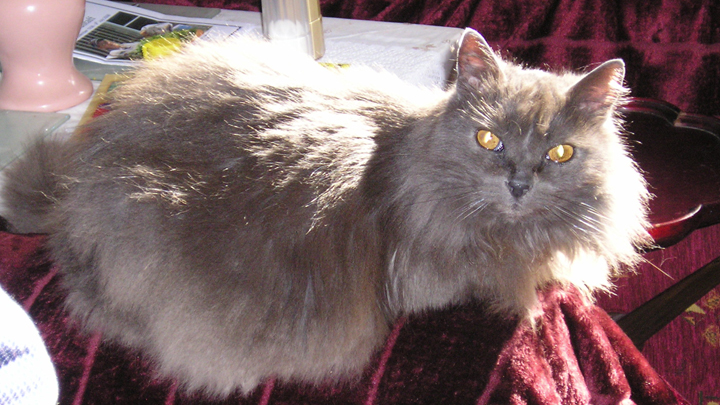 We lost an old friend a year ago next month. Within half an hour, he was gone. He was our cat Smokey, who had been with us through thick and thin for about 16 years. He was a faithful mate and a genuine character who filled our lives with pleasure. But for the past few weeks he had been getting more and more ill, still eating quite well but losing weight much faster than he could put it on. His breathing too had become laboured, so although he still seemed reasonably happy, it was obvious that life wasn't as good as it was for him anymore.
So we came to that dreadful decision that all pet owners will be familiar with: the moment when you know the vet has to be involved, the moment when the poor little animal's life is obviously no longer of value to him, the moment when a quick, peaceful death now is better than any horrors that might occur in the coming days or weeks.
We've had to do it several times before, and it is always a very stressful step to take, these pets become very much family members, loved and nurtured for many years, played with, scolded and even cursed on the odd occasion when their bowels let them down on a nice piece of carpet in the living room, or they decide to sharpen their claws on the settee!
You're torn between the desire to put the animal out of any misery and the desire not to lose a pet you love dearly, and it doesn't get any easier through repetition either. We've had many lovely pets in 55 years of being together and the trauma is just as vivid now, as it was with the very first little dog we had, all those years ago, in New Zealand. And each time, we say, "Never again, that's the last, can't go through that again!" But we always do, and within a month or so there's a new baby animal, winning our hearts and helping take our minds off the friend we've recently lost.
Ad. Article continues below.
With Smokey, it was really as nice as it is possible to be. Our vet is a very kind, caring lady, as most vets are, and she treated him so gently as she prepared him for the procedure, while Jacqui and I fondled him and kept chatting to him all the while. In fact he was purring loudly right up to the very moment that he actually passed away. We wouldn't even have known it was over but for the fact that the purring stopped and his head fell gently into my hand. I can only hope that my ending is just as peaceful and easy as his was. It was a moment that convinced us as nothing else could have, that we had done the right thing.
I genuinely feel this time, that there won't be another one to take Smokey's place, we still have Missy, our other cat to fill our lives and we think we are now getting a little too old to take on the responsibility of another one again. Maybe we'll change our minds again at a later date, but somehow I don't think so. We have been terribly lucky with Smokey and Missy in that we live on the main road through our town, and we see dead cats there nearly every week, but ours have survived for fifteen years, because, for some reason, they have never developed the urge to go exploring around the town. We may not be so lucky, with a new, adventurous kitten!
Have you been forced to say goodbye to your pet? What did you do to make the process easier? Tell us below.