When black and white didn't exist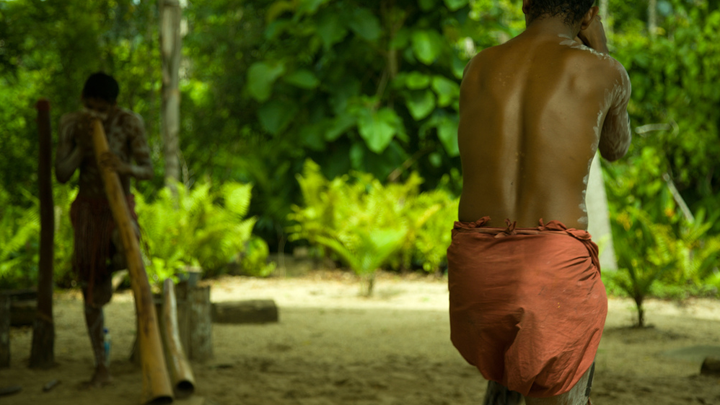 63 years ago I lived in a little country town. Social values did exist and I was the bakers little girl, my best friend was Ruthie, the doctors little girl.
My parents, when it came to skin, were colour blind, they taught me that cultural difference and skin colour were two different things.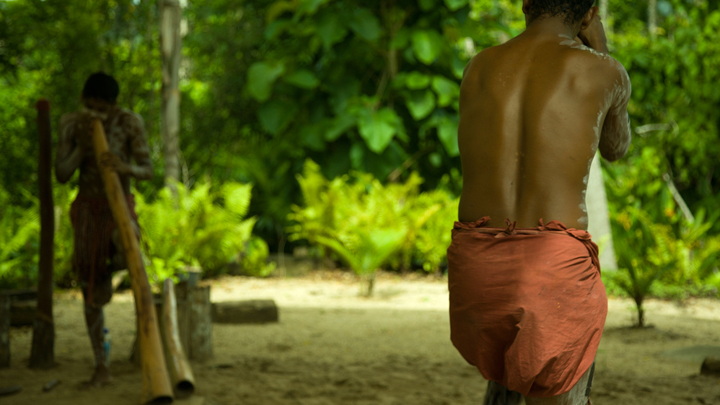 Ad. Article continues below.
Having said that, I can tell you that at certain times of the year my life became considerably more interesting.
We kids just couldn't wait for the time when the aboriginal families rolled in and set up camp down near the local creek. They broke horses helped with sheep and shoed my fathers cart horses.
I recall two stockmen getting food from mum, she invited them in to eat and they were shocked to the boots, so mum gave them food and a mug of tea on the veranda with me happily sharing one of the (not good enough for the shop) pies with my new mates.
We weren't very good at school those days as after lessons ended we raced home, told mum we were off to the Abo camp to play.
The men were separated from the main body of the camp sitting in a bark hut smoking "baccy" they had cadged from someone. No alcohol around then. I loved that girls were as good as boys and we swam, ran and fished with the best of them. It  didn't matter whose kid you were in the camp, every woman was called "auntie" and if you gave them cheek you got a clip over the ears just like anyone else.
Ad. Article continues below.
Mum was always scared that I would hurt myself playing around the horses but I remember vividly being found sitting under a huge 17 hand cart horse munching away on one of the horses apples, totally oblivious to any danger while mum was having hysterics at the fence, one of the stockmen spoke gently to her "don't worry missus I'll get her."
I felt so safe when he ducked under the horse, put me on it's back and walked me over to my relieved mother. Then he tipped his battered old hat and wandered off.
Like most country towns there were many pubs and many churches. We were a funny family for the time, whenever we moved, which was often we just went to the nearest church, this time it was Methodist. The minister was very liberal and decided to get the aboriginal kids into his flock. Obligingly they attended services listening intently, after he spoke to the boys and asked them what they thought of our wonderful God and his son?
The boys were thoughtful and said.
"He's pretty good mister but us Abo's have got a giant rainbow snake!"
Bit hard to top that I think.
All in all, life was simple and good, children didn't see the nastiness they see now and I miss those times, but when something is lost something else takes it's place. I'm not sure what it is yet but live in hope that it's as good as those long ago days.