What's the one song that always gets you on the dance floor?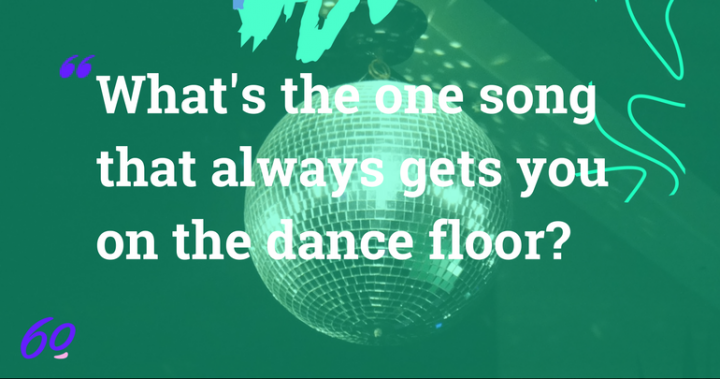 Who doesn't love to bust a move, now and again?! Luckily for Baby Boomers, there are plenty of amazing songs to choose from.
Whether you did the twist, bopped to the top or danced at the disco there is always that one song that no matter when it is played, makes you wont to move and groove.
Rolling Stone Magazine did a readers poll of The Top 10 Dance Songs of All Time and these were the results. Did you get down and boogie to any of these great tracks?
1. Daft Punk: One More Time
2. New Order: Blue Monday
Ad. Article continues below.
3. The Beatles: Twist and Shout
4. Justice: D.A.N.C.E.
5. Madonna: Vogue
6. The Isley Brothers: Shout
7. Michael Jackson: Thriller
Ad. Article continues below.
8. Deee-Lite: Groove Is In the Heart
9. Chic: Le Freak
10. Bee Gees: Stayin' Alive
What is your quintessential dancing song? Do you still dance now and again?