What Starts at 60 means to me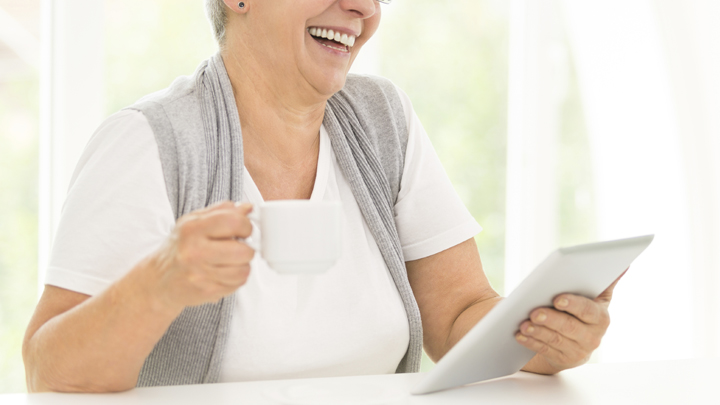 I have spent the past few days reflecting on what this site has done for me and possibly for others who spend time here. All of these things have been mentioned at some time.
I enjoy the way everyone joins in and shares their thoughts and experiences. This alone lets the rest of us know that what we are going through is somewhat normal for our age group. This has taught me ACCEPTANCE.
I enjoy good health apart from mild arthritis in my feet which causes some discomfort, at times, however this is nothing compared to what some are going through. This has taught me GRATITUDE.
I enjoy the company of all my family at the routine family celebrations like birthdays, Christmas, new babies and many more celebrations through out each year. Sadly I have noticed that not everyone here has that closeness. This has taught me that I am surrounded by unconditional LOVE.
I enjoy that I am here to see my grandchildren spread their wings and embark on their journey into adulthood. This has taught me to LET GO.
I enjoy that I do not have a mountain of debt weighing on my shoulders in my retirement. Mind you, I have no savings, thanks to my ex. This has taught me you don't need money to have WEALTH.
I enjoy that over the years I have been lucky enough to enjoy many friendships. These were formed in work places, sporting groups and from shared backgrounds. Some have moved on, as have I. However I do have a couple of very close friends who will always be there. The memories gathered from these friendships can never be taken away. This has taught me that having and being a friend is a PRIVILEGE.
I enjoy the trips down memory lane that this site takes us on. A lot of us are living alone and as we grow older it is nice to have others with whom we can share memories of our childhood. So much of what we had in our childhood has been lost in the name of progress. These nostalgia trips take me back to the carefree days and somehow makes me feel YOUNG again.
I enjoyed 33 years with the love of my life before he passed away aged 50. We shared many joys and sorrows but were always there for each other. He didn't suffer and was literally there one minute and gone the next. This loss has taught me to live everyday and take NOTHING FOR GRANTED.
Ad. Article continues below.
Finally, I want to say I am nothing special or different to anyone else here and I had a lot of down days in 2013. I do understand that some things are more difficult to cope with than others. This is where I have learned EMPATHY.
Once I decided that I would not entertain any negative thoughts once 2014 dawned it was time to change my thought process and how I felt about what I considered was something someone else caused in my life. I have just had the best year (2014) that I have had for a very long time. This has taught me the POWER OF POSITIVE THINKING.
Happy new year to all my friends at SAS. May you be blessed with good health and peace in 2015.
Thank you to Babs for sending this in! What does Starts at 60 mean to you? We'd love to hear from you. What have you learnt from the people you have met on Starts at 60? Tell us below.