What pisses me off: Allergic dogs, technology and banks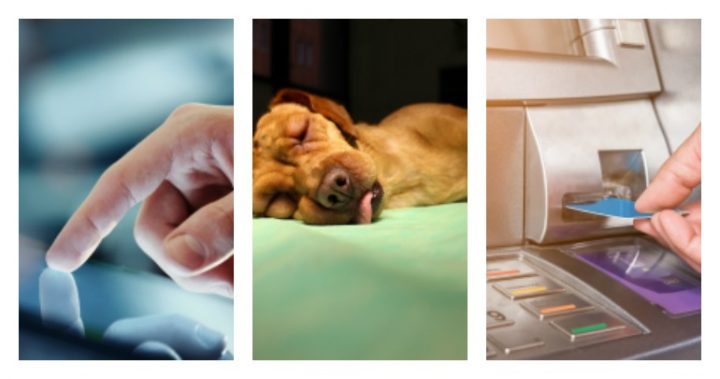 Warning — do not read this if you are eating breakfast or have a weak stomach!
I'm sure I've paid off our vet's house by now. Jake the Airedale must be their most valued customer. He has had conditions that even my vet who has more than 20 years' experience has not heard of. But sometimes I prefer his company over my husband's so I'm not complaining.
The other little terrier is my husband's darling and is robust and fit and I don't even know if the vet remembers who she is.
At great ongoing expense I changed our dogs' diet to a raw diet since even the premium dry dog food resulted in Jake's bowels being explosive.
This week he had to have a tumor cut out of his neck at the vets. Everything was okay with it. He came home with a variety of medication. However, just before their walk I noticed something on the lawn — I thought at first it was sump oil. It was black and shiny and liquid. It was of course one of Jake's poos that cried out that something wasn't right.
Ad. Article continues below.
We took them for a walk anyway, me being very nervous as to whether he would do another as I don't think it was a consistency that was able to be picked up. I'm a responsible pawrent who picks up after the dogs so you can understand my anguish. He didn't go when we were walking, which was a plus. When we got home I thought I'd better contact the vet. What should I say? They will start to think I'm obsessed if I say his poos are a funny colour and runny.
I thought it would be an idea to take a photo of the offending object and email the vet with a picture. I took out my camera, which my daughter had said she would change the settings back a few months ago, after she had changed them to night time setting. I'd fiddled with the settings and thought I'd changed it to correct daytime picture taking. I took a few snaps of the poo.
Then I tried to download the photos onto the computer. Microsoft has been updating stuff on it — they don't ask, they just do. Once my aging brain gets used to one thing they go and change it on me again. I had trouble finding the snap. Finally I clicked on it, and up came an 18 second video of the poo. I would have sent it off to the vet, but the sun was on the offending object and it looked brown not black.
I rang the vet after all and was told to take him off his medication immediately.
Other than technology what pisses me off is that medication for dogs doesn't come with a list of possible reactions. I don't expect the medications to say 'do not drive as may cause drowsiness', but it would be good to know what other complications there could be.
Ad. Article continues below.
For more than a year a group I belong to has been trying to change the signatories on a term deposit we have. We thought it was all done a year ago, but then found out they had lost the paperwork at the Credit Union.
Then they said we all (the two signatories going on and the three coming off) had to go in and do the changeover together. We live all over the place and two of the three to come off are in their 90s and house bound due to illness.
Back and forth we went trying to fix it up.
In the end they said it was okay to just get the two who were infirm to sign and that they would ring them to confirm they would come off. The other one to come off had so much trouble when he went in, he ended up having an argument with them as they said his birth date was wrong as well as the address they had on file, but it got done. I took the completed paperwork into our local branch recently. It all started again.
No, they said, you will all have to come in. I totally lost it.
Ad. Article continues below.
I said I would go to the banking ombudsman as we had been through all this before. That threat actually set them into action. Whether they do or not is another thing, I got them to make me a copy of the form in case they lose this one also. I wanted to get it done before the two in their 90s pass away as a friend who also had an account for a not for profit organisation there, had such hassles. When they went in to take a signatory off who had passed away they said "No, he will have to come in also".
These rules and regulations some banking places have well and truly piss me off.
Can you relate to this? What things grind your gears? Send your stories to us.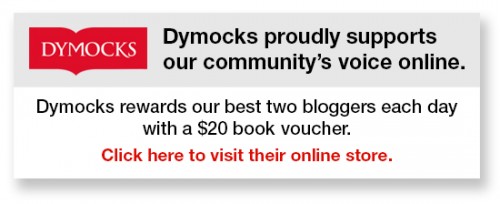 To write for Starts at 60 and potentially win a $20 voucher, send your articles to our Community Editor here.